---
Buy tickets
Ticket Type
Price
Fee
Quantity
---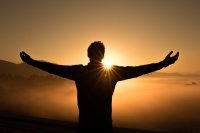 Welcome Lovely
This "Be Unstoppable Firewalk" evening is designed to reconnect you to your heart and having a year filled with the experiences you value. 
You'll overcoming fears and eliminating limiting beliefs and truly aligning yourself with you what matter for you and decluttering your mind, creating unshakable belief!
People continually break through limiting thoughts that will never hold them back again… leading to the ultimate challenge of walking bare foot over red hot coals – an experience leaving people feeling they can accomplish anything their heart desires. Why?
Because they have learnt the only thing that holds them back is their own thoughts.
Igniting your:
Vision and focus
Daring to dream and think BIG ENOUGH
Confidence
Self belief
Perspective
Passion
Commitment
Action
Success
What's holding you back? Ask yourself the question, "What would I do if I knew I couldn't fail?"
When you're ready, book your place. You're ONE step away from releasing your incredible human potential.

You're in really good hands - my approach is one for transformation not rah rah rah.
See you soon

Lisa x

OR RETURN TO THE WWW.POWERFORSUCCESS.CO.UK