---
Buy tickets
Ticket Type
Price
Fee
Quantity
---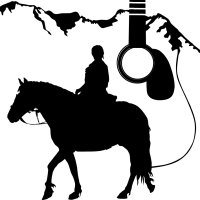 Online Music Lessons with Jenny Lester
Singing | Harmony Singing | String Instruments | Music Theory
$20 | 30 Minutes
$30 | 45 Minutes
$40 | Hour
$ 8  | Monthly Subscription available at https://www.patreon.com/bluegrassharmony
VIDEO | Facetime, Messenger Video, WhatsApp, Skype, Patreon
PAYMENT | Paypal or Interact E-Transfer
Receive personalized feedback and ideas to help you grow as a musician with your voice or other instrument. Book privately or have your group all-present so we can work together to learn and improve. Let me help you trouble shoot and recognize strengths.
BOOK
Please purchase lessons through Ticket Tailor or make e-transfers and paypal payable to lennyjester@gmail.com.


SET TIME & TECHNOLOGY OPTION
Please message me with three available time options within the next 30 days.
* Please note that online lessons expire in 30 days and it is up to each student to reach out with available times. Once a time is set please be online ready early so we can start and end on time. Starting late may shorten the lesson time.


LESSON Prepare a summary of what you are doing musically and any specific questions you have. I will observe you and offer feedback that includes any possible tips that will open doors or fix unknowns.
More information at www.jennylester.com