---
Buy tickets
---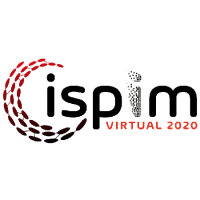 Our new online experience delivers the insight, access and fun that that you were expecting from an ISPIM conference. You can see the same speakers, sessions, workshops and topics, all in optimised formats for your online experience, as well as new development and discussion sessions that are only possible digitally!

Pricing

We know that Coronavirus (COVID-19) is causing significant economic hardship for many individuals and organisations in the ISPIM community. As a not-for-profit community of professionals, ISPIM relies on our annual conference to meet our obligations throughout the year and so our network is also in a precarious position.

ISPIM 2020 Conference Fees

Recorded Version Available until 15 July 2020 - Buy Your Access Now

Listener Only Fee, EUR 100 + VAT* - Access to all sessions, but as a listener only
Sunday Workshop / Junior Researcher Lab, EUR 20 + VAT* - Special Sunday Sessions and/or JRL Lab add-on fee.

We are counting on everyone's innovative spirit to give this digital solution their best shot and help our community continue into the future. As innovation professionals, we now need to put the principles that our community has been discussing for so many years – creativity, experimentation & openness into action. Please join us!
* Tickets will have 20% VAT added for organisations from the UK, reverse-charged VAT for organisations from the EU, and no VAT charged for other organisations.
If you are booking as a private person, please select "Organisations from the UK". In the field "Purchasing Organisation VAT/Tax Number", please write "Private Individual - No Vat Number".
If you are booking for multiple delegates with more than one type of promotion code, please book them individually.
TERMS
Ticket Terms and Conditions: https://www.ispim-innovation.c...