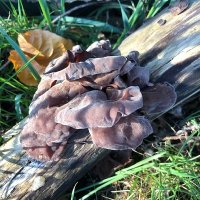 The beautiful and historic Penn Wood is owned by the Woodland Trust, which has kindly given permission to The Foraging Course Company to run courses here. The wood includes a mixture of deciduous and coniferous trees, grassy rides, ponds, and lots of interesting features to discover. 
Located in an Area of Outstanding Natural Beauty, this course is within easy reach of Amersham, High Wycombe,  Chesham, Aylesbury, Beaconsfield, Marlow, Maidenhead, Berkhamstead, Hemel Hempstead and North West London.
When we meet up, we will go through laws and safety points of foraging before heading out to discover the wild food in the area.
The course includes: 
- an overview of foraging laws and safety best practice
- exploration of the venue introduction to a number of edible species
- instruction on how to tell edible species apart from poisonous lookalikes
- tips on harvesting
- information on where to find these species again
- recipe ideas
- wild food recipe to sample
- digital information sheet sent after the course 

Participants must be aged 18 or over - sorry, no children under 18 or babes in arms on this course.
Unfortunately, dogs are not permitted on the course.
Exact meet-up location and further information sent two days before the course date.  
Terms and conditions can be found on www.foragingcoursecompany.co.uk