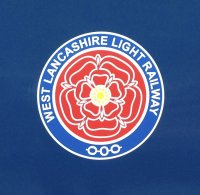 Help support the West Lancashire Light Railway Trust through this difficult Covid-19 Emergency by purchasing a discounted Return to Steam Advanced Family Ticket for unlimited travel on the day of use. This offers a 33% discounted fare. Tickets are valid for travel on any of our frequent operating days once the current emergency restrictions are lifted, until surrendered for travel. You can purchase up to 10 tickets per booking.
All purchased Return to Steam Advanced Family Tickets will be entered into a FREE draw for the following prizes. A Drive an Engine one day Experience valid for up to two people OR a Family Ticket to our Christmas Santa Special. Date and time at your choice.  Terms and conditions will apply.
With the railway closed under the Covid-19 Emergency, almost all of our income to keep the Railway Trust operational has stopped. By purchasing a Restart to Steam Advanced Family Ticket you will greatly help us survive this emergency, so that we can once again start running our trains when the all clear is given. We greatly appreciate your support and thank you for considering us in these difficult times.
Please look after yourself and family first, keep safe and well and we look forward to seeing you after this emergency is over.
Terms and conditions of Return to Steam Advanced Family Ticket Draw
1. Prizes have no monetary value.
2. Draw will take place once the current Covid emergency is over and the railway is operating as normal.
3. Drive an Engine experience is only valid for Adults or over 16 years with a responsible adult. This is a physical day, participants are required to be fit and healthy. Study foot wear is required. Our normal Drive an Engine terms and conditions apply. See our website leaflet for details.
4. Santa Special Tickets are valid for all available trains. Selection of dates will be possible after 1st September 2020. Should it not be possible for us to operate these trains in 2020, we will advise and your tickets will be valid in 2021.
5. The Organisers decision in final.