---
Subscribe Now
Ticket Type
Price
Fee
Quantity
---
8 WEEKS OF SCRIBBLE, WOOHOO !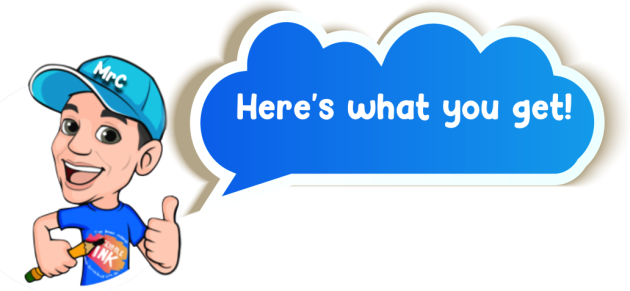 Regular inboxed writing tutorials

Regular homework with feedback

Regular inboxed PDF writing tasks

Email support

Access to weekly online masterclasses*


*(Registration required at checkout)



TERMS & CONDITIONS
By subscribing to Scribble Ink's writing services you are understanding and agreeing to the following terms and conditions. 
You are purchasing a subscription to our suite of writing program products as listed above. Your payment expressly does not comprise a weekly fee for online lessons. If you elect to register for live online masterclasses, no credit or refund, either in whole or in part, will be provided if a student misses a scheduled lesson for any reason. If a lesson is postponed  or changed due to an event such as natural disaster, power outage, pandemic, internet issues, etc, the lesson will be rescheduled to a later date where possible, or alternatively learning materials may be provided to substitute the affected lesson. No credit or refund, either in whole or in part, will be provided in this regard. Scribble Ink reserves the right to cancel a student's subscription if a student (or other person affiliated with them such as parent, sibling, relative, friend etc) engages in behaviour deemed inappropriate by us, such as the illegal copying and/or distribution of Scribble Ink resources, using offensive language or posting offensive material in online lessons, and harassment of other students or staff by any means. In this event, no refund or credit will be issued either in whole or in part upon cancellation of subscription. If you choose to cancel a subscription at any time, one seventh of the original subscription amount per week of cancellation, less a twenty dollar administration fee will be credited back to the original account. These terms and conditions supersede any prior arrangements you may have made with Scribble Ink for any of our services.