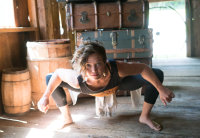 Embodiment Classes with Neva
A diversity of classes to keep you healthy, strong, & creative!
Free Movement, Dance, Yoga, Somatic Repatterning, Breathwork & MORE

All classes can be done on a drop-in basis, OR with an UNLIMITED MONTHLY MEMBERSHIP (if you can swing this, this is the best way to build yourself a regular practice, save money, and support my ongoing teaching!). 
Drop-in classes: $5 

Unlimited Monthly Membership: $50 

Private Session: $45 / hour  (click link for more information!)
Package 1 - Unlimited Monthly Membership + 1 Private Session: $90


Package 2 - Unlimited Monthly Membership + Retreat: $185




Package 3 - Family Membership (unlimited users within a household): $90
 See below for Class Schedule & Class Descriptions. Online classes will continue until further notice (likely into the fall...!)

*By signing up for class, you agree to take full responsibility for your own health and safety, and will not hold Neva liable for any injuries incurred during class.*

Class Schedule
And...we're back!
Class descriptions below the schedule. All classes are Open Level unless other wise noted. All times are EDT.


Monday 
9-10 Yoga + Strength Training 
10-10:45 Breathwork 
Tuesday
12-1 Guided Free Movement / Ecstatic Dance (NEW) 
Wednesday
5:30-6:30pm Somatic Repatterning (NEW) 
Thursday
11-12 Yoga Fundamentals (NEW) 
12-12:45 Breathwork (NEW)

Class Descriptions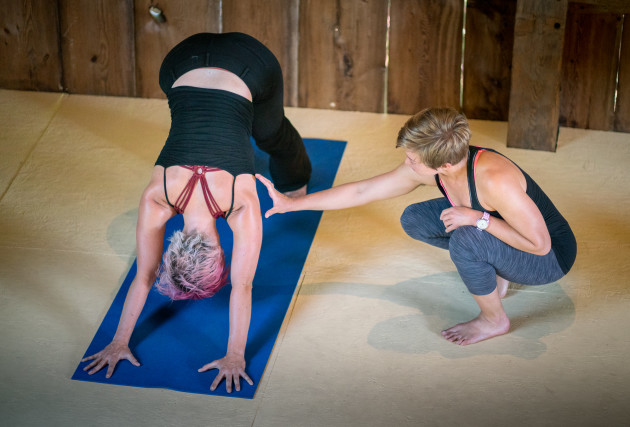 Yoga + Strength Training 
This 60-minute Yoga class is a combination of Flow-based Yoga and Strength Training, with both full body exercises as well as targeted muscle isolation exercises. We move through poses relatively quickly, while focusing on alignment, strength, flexibility, ease of movement, and balance. You will learn how to challenge the body within a container of support. This class focuses on accessing strength without strain, and encourages working with relaxation and ease while engaging in strength building.

Each class will include a nourishing mixture of poses designed to help bring well-being to the body and mind. During this hour you will learn to care for and celebrate your body, connect to your breath, and feel the support that is available to you in your life. This class requires a familiarity with yoga or contemporary dance and moves at a fast pace. 

Yoga Fundamentals 
This 60-minute Yoga class is perfect for beginners or experienced practitioners looking to slow down and come back to the basics. We will take time to explore each pose, looking closely at alignment and learning the benefits of each position. Through this steady structure we will build strength, flexibility, ease of movement, and balance. Each class will include a nourishing mixture of poses designed to help bring well-being to the body and mind. We will start with a warm-up, build heat and offer challenges to the body, and then end with a cool-down and rest period. During this hour you will learn to care for and celebrate your body, connect to your breath, and feel the support that is available to you in your life. All are welcome, and depending on class size, I can tailor the class towards specific interests and/or limitations. 

Breathwork
This 30-minute class may be a catalyst to creating more change in your life than you can imagine! Our breath is intimately linked to our physical, emotional, and psychological health. In this class we will learn to feel the breath, study how it is intertwined with all our bodily systems, and practice bringing this knowledge into our daily lives. We will explore a variety of different breath practices that have incredible impacts on the body: some bring calmness and ease, others bring balance and clarity, still others bring energy and vitality. Our breath supports the physical container of the body, which is essential for developing a beneficial yoga and meditation practice.


Somatic Repatterning 
Somatic practices encourage intentionally experiencing our physical bodies, our emotions, our minds, and how we relate to the world outside us. Through these practice we can study our patterning in each of these "layers" of ourselves and how the different layers overlap. This work can be incredibly useful for getting to know ourselves better, shifting our habitual patterns, and creating a healing path. It is also a powerful tool for understanding how and why we relate to others and the world around us, and how societal power structures impact our choices. Each class will offer different areas of exploration and different exercises. Though we will move mindfully in this class, it is more a container for self discovery than it is a "workout". All levels of experience, all bodies, all people are welcome! Please wear clothes you can move freely in and bring a journal and
pen to each session.

Guided Free Movement / Ecstatic Dance 
Let's MOVE! This class starts slow and then with a highly crafted musical arc, builds to a high energetic peak before bringing you back down. Move, dance, explore however you like! There will be prompts throughout class to help you move in new ways, work through emotions, release old energy, and get any stagnant parts of your life flowing. The last 10 minutes are guided yoga to help us cool down, stretch and recover from all the dancing! All levels, all bodies welcome. Guaranteed to freshen your day. 

Contemporary Dance 

This class will leave you feeling creative, healthy, and inspired! And best of all, it fits in your living room (or another 6x6 foot space). Class begins with a technique based warm-up with an emphasis on strength, flexibility, and balance. Next, we'll do a series of exercises to build specific contemporary dance skills and an ability to move freely with grace. We'll end by learning a contemporary phrase, practicing full-body movement within a small space (a good skill to have!). We will be moving up and down from the floor, taking some weight on the hands, and learning a phrase. Some experience in Contemporary Dance may be helpful, though is not required.

Dance Conditioning 

For both dancers and non-dancers, this 45-minute action packed class will tone each major muscle group in the body while focusing on alignment and muscle isolation. Based on Neva's years of teaching Ballet Barre, this unique class is an incredible support for dancers looking to build strength, capacity, and confidence in their dancing, and non-dancers looking to train their bodies the way dancers do! We will focus specifically on positions that are needed for dance, and help to build long, lean muscles and a flexible, graceful body. This technique is incredibly help for stabilizing the joints, learning movement specificity, and moving with confidence. 

Catalyst Training
INTENSE PHYSICALITY + KINESTHETIC INTELLIGENCE
A unique fusion of strength training, HIIT, yoga, and free movement

I developed this program based on what I do if I have two hours to just be with my body...I dance to music, work my cardio ability and my strength, stretch and lengthen my muscles, connect to my emotions, shake my body, be still and quiet, and breathe....so I created Catalyst Training. 
Catalyst uses a unique fusion of strength training, HIIT, yoga, and free movement exercises to tap into your body's natural patterns. The result is that you'll get your heart pumping and your muscles burning, while you build body awareness and learn to move freely. It's a full body experience! It has a slow and steady build up to a peak and then a rolling hill quality back down to rest. 
"My experience of Catalyst Training with Neva was a full mind, body, spirit nourishing and full contact experience. Neva's shared wild vibrant energy is truly contagious."

—Maria Pilar Pina, Alexandria, Virginia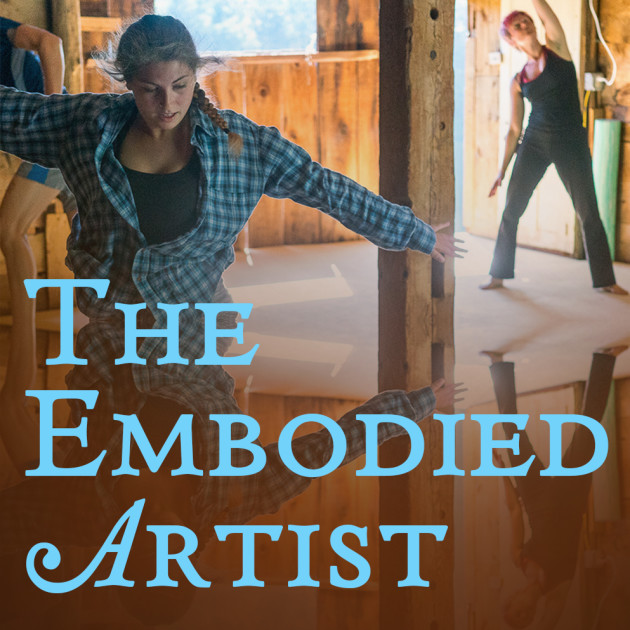 The Embodied Artist Retreat Online
Three-day embodiment and creativity retreats (more info at artmonastery.org/the-embodied-artist
POSTPONED NEW DATE TBA: The Embodied Artist: Women's Addition 
The freedom and creative potential we wish to bring into the world is to be found within our embodied experience. This retreat offers a container with both guidance and space for you to explore your own path into embodiment and creative practice in this time of cultural change.

This 3-day retreat is a blend of:

Catalyst Training (a 2-hour guided embodiment practice)
Guided somatic and creative exercises to explore our relationship to love and justice
Creative time offline
Artshares with feedback
Meditation
Singing

Each morning starts with Catalyst Training, a dynamic 2-hour embodiment workshop combining free movement, strength training, stretching, and breathwork. Neva, the creator and instructor of Catalyst, personalizes the class to work for each participant (see quotes below), so both beginning movers and professional dancers are most welcome. Returning to meet ourselves in the space of our own bodies is a potent skill for understanding where our biases live, how we are culturally conditioned to think about bodies, and how we can shift our beliefs through embodiment.

Afternoons begin with a guided creative / somatic exploration to explore our relationship to race and how our art can be part of a vision for cultural change. Perhaps especially if you do not consider your artmaking to be political in some way, this may be a juicy moment to explore how your work could relate to culture-shift. From there we will head offline. This is your undistracted time to dive into whatever project you're working on. After a morning of embodiment practice, we are primed to do this work from our true center.

In the evenings we gather back on Zoom with an opportunity to share any work that you've made and receive feedback. We'll close the day with a meditation and a song session.

We believe the combination of embodiment and artmaking is incredibly potent and necessary in this cultural moment in order to move towards justice.

Sample Schedule
10am-12pm EDT — Catalyst (on Zoom)
12-12:45pm — Check-in (on Zoom)

2:30-3pm — Creative Starter (on Zoom)
3-6pm EDT — Creative Work (OFFLINE)

6:30-8:30pm EDT — Artshare, Meditation & Singing (on Zoom)


A Important Note on Open Level Classes and Caring for Yourself
Unless otherwise noted, all classes are Open Level. I give options throughout the class to help you find more support or more of a challenge, depending on what you're looking for. Open Level classes are appropriate for Beginner or Intermediate level and are not meant as introductory classes. Some previous experience with the form will be helpful, though is not required if you are excited to jump in and try something new.
You are responsible for your own health and safety. By signing up for this class, you agree to take full responsibility for your own health and well being, and agree to NOT hold Neva Cockrell accountable for any injuries you may incur during class. Especially in an online format, the teacher cannot help with specific alignment and corrections, so you must take extra care for yourself. You know your body more than anyone else, and you are responsible and able to choose what is best for you today!
People of all ages are welcome to join the class!
Bio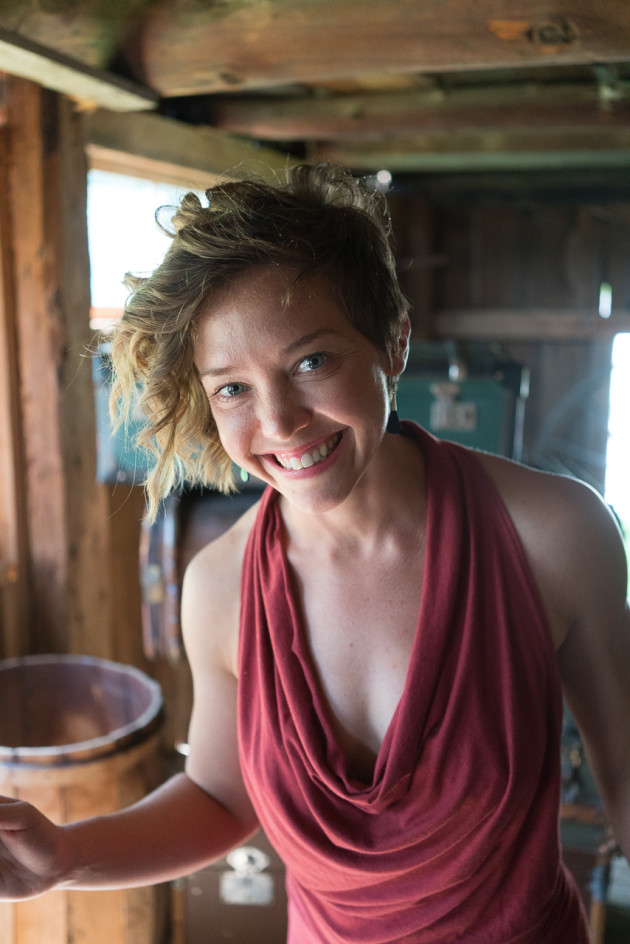 Neva Cockrell is a professional dancer and interdisciplinary artist. She joined Pilobolus in 2016 and began serving as Dance Captain in 2017. With Pilobolus she has toured to Germany, Switzerland, Austria, China, Mexico, Israel, Dubai, and within the US. She is also a writer and director who uses dance-theater as a tool for social change. In 2010 she co-founded her own interdisciplinary company, Loom Ensemble, based in NYC which has toured across the US, Europe, and UAE. She is passionate about using Loom Ensemble performances to open difficult conversations, and then facilitate community discussion to unpack the emotional vulnerability and cultural taboos of each show.

She has been teaching dance, theater, and embodiment practices for over a decade, including opening Physique 57's first international studio in Dubai and developing her own movement technique, Catalyst. Her diverse background in gymnastics, partner acrobatics, contact improvisation, Capoeira Angola, and Yoga inspire her unique style of Contemporary Dance in both her choreography and her classes. She is yoga teacher certified through Simple Yoga with Eric Stewart, and is deeply passionate about the overlap of somatic work and breaking down systems of oppression.
In 2012, she joined the Art Monastery Project, and currently serves as a co-director of Art Monastery Vermont, where she lives and creates work when she isn't on tour. She has been practicing meditation for the past 12 years, and has found beautiful overlap in her artistic creations and her meditation practice. Her life path is deeply grounded in communal living, body-based activities, art-making, being outside, and contemplative practice.