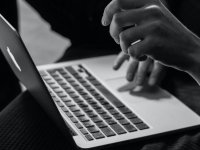 Are you grappling with how to conduct an important meeting and need help with designing it?
Do you have training that you're trying to convert to online, and you're not sure which approaches are best?
We offer 1:1 coaching for clients needing design support, such as:
Support for designing online innovation processes
Coaching on planning online organization development processes

Coaching on transforming your event from face-to-face to online

Coaching on developing interactive online training events
Registration Process & Times
We recommend contact us to schedule a time, then make your payment here for a 30, 60, or 90-minute appointment.

What Our Clients Say
"We have been in business for 15 years, yet doing online facilitation and training were new to us. In early 2020 we were faced with a huge learning curve and I needed help. Rod Githens was the perfect remedy. His calm and kind demeanor combined with his knowledge and experience made that learning curve so much less stressful. We engaged him as a coach to help us think through a few projects and it was just the right kind of help. I have since recommended Rod and his team to several colleagues and they are saying the same thing."
—Carol Hass, Community Works Consulting 
"I thought I hit a gold mine when I found Rod and Nileen's article, Designing Powerful Online Meeting Experiences. But I truly struck gold when I came to know Rod and Nileen through their practical online classes and the targeted 1:1 coaching they each provide. Whether I am experiencing a specific technology glitch in my meetings or trying to come up with a process to boost engagement of meeting participants, I always leave interactions with Rod and Nileen with options that work for me. I especially appreciate the time they take to really understand my needs and my baseline level of skill and confidence before offering their suggestions so I am positioned for success."
—Chris Tani, Another Possibility LLC

Consultant Information
Rod Githens, PhD - Rod has led distributed teams for many years and taught online since 2004. He has extensive experience engaging groups online through innovation activities, strategic planning, and organization change processes. He's an Associate Professor of Leadership and Organization Development at University of the Pacific. Rod has also owned a consulting business since 2011, Githens and Associates. With a team of colleagues, he helps organizations serve their customers at levels they didn't realize were possible through innovation, design, and strategy.

Shelby Pierce - Shelby helps groups and organizations that traditionally met in-person to create meaningful and productive online meetings. She has 10 years of experience in the financial services and healthcare sectors. Shelby has a rich background in community organizing and serves on the executive committee for several nonprofit boards. Taking her experience facilitating a variety of meetings across many different sectors, she now facilitates and produces virtual gatherings.
Nileen Verbeten, MSW, MBA - Nileen has worked with geographically distributed teams since 2010. She has been teaching an online course in virtual facilitation since 2015, with participants spanning 11 time zones. As a facilitator with Sacramento Professional Facilitators, she works with organizations in both face-to-face and virtual environments to align their efforts to create the future they desire.  Nileen also trains facilitators around the world through her work as a trainer of the Technology of Participation (ToP)®.
Training Opportunities

Githens and Associates - We've expanded our offerings of training for online facilitation, including online meeting facilitation skills and innovation facilitation.  Please sign-up for our mailing list to receive updates.