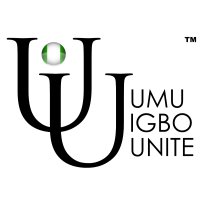 Welcome to the 2021 Umu Igbo Unite Annual Convention! We are so excited about the rapid growth of this organization. This convention is one that you do not want to miss! We look forward to seeing you! If you have any more questions, please feel free to visit our website at www.umuigbounite.com or contact us via email at contact@umuigbounite.com.
*Online Registration includes: UIU Annual T-shirt | All Access Pass which gives you entry to ALL UIU events from Thursday, August 5th through Sunday, August 8th | Networking: The opportunity to network with other Igbo Professionals | Meals Included: Light snacks at Happy Hour & Block Party, Brunch and Dinner at the Banquet*


By registering for the convention and/or attending an event during the convention, you agree to be bound by the
 Code of Conduct

below. In the event an attendee violates any of these rules, UIU reserves the right to ask the attendee to leave. A refund will not be issued.


•No sharing wristbands. If you are found sharing your wristband, you will be asked to leave.

•Your wristband must be worn at all times during the convention. They are required for admission to every event. The wristbands are waterproof, and thus are safe to shower with. In the event you remove your wristband, you will not be given a new one and must purchase a new one at full price.

•If you wish to advertise your business and/or product, you must register as a vendor and pay the vendor fee. If you are caught selling your products/services without having registered as a vendor, you will be asked to leave.

•If you are registered as a vendor, sharing tables is prohibited. Anyone who wishes to sell their product must get their own table. If you are caught sharing, you will be asked to leave.

•Be kind and courteous to our planning team, volunteers, and the hotel staff. They work hard to ensure you have a good time, and we want to make sure that they are treated with respect. Any use of profanity, yelling, abusive language, etc. will not be tolerated

•Follow the directions given by our security, planning committee and/or volunteers, and hotel staff.

•Alcoholic beverages are only to be consumed by those of legal age. If you are underage and found drinking, you will be asked to leave.

•Outside beverages are not allowed in the Hotel conference rooms. If you are found bringing an outside beverage into a conference room, you will be asked to leave.

•Please be courteous during the various sessions held throughout the weekend. If you are disruptive during a session, you will be asked to leave.

•Tables/seating is first come, first served. The earlier you arrive, the better.

Umu Igbo Unite Corporation is an organization made up of Professionals, we know you will all be on your best behavior. We look forward to seeing you all on August 5th, 2021!


FREQUENTLY ASKED QUESTIONS:
Are there ID requirements or an age limit to enter the event?
Attendees must be 21 by the start of the convention. Government-issued IDs will be verified onsite.
Is my registration/ticket refundable or transferable?
Tickets are non-refundable and non-transferable. There are no exceptions please. 
Where can I contact the organizer with any questions?
contact@umuigbounite.com