---
---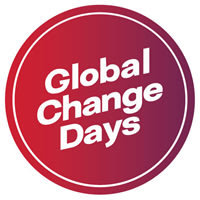 A Virtual Journey for Global Changemakers
Join us for a four months Beacon period in which we will offer engaging events fortnightly. If you have previously purchased a Long Journey ticket, you will be automatically subscribed
In what ways can we build a vibrant global changemaker community that is inspired, connected and equipped to co-create a flourishing future?

September Beacons - 3 for the price of one
For September we offer you to enjoy one, two or three Beacon events for the price of one! Join us on Sep 4th, 10th or 25th.
Price: 19 EUR (plus 16% VAT)
More events to come in October!
Disclaimer
With your registration you give your consent that some sessions might be video recorded. In most cases only the main speakers will be visible in the video. However, in case you are contributing, your face and your voice might be on tape.
We cannot refund tickets but you might pass your ticket on to another person - please contact us.
In case the event is cancelled, you will be fully refunded.