---
🔥 GET IT FOR 29.90€ 🔥
---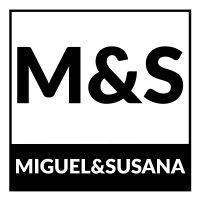 Do you want to be a BETTER Kizomba Teacher / Dancer / Leader or Follower?
We love Kizomba and have been dancing it professionaly for 11 years now. 
We thought in more than 50 countries, hundreds of cities training thousands of people.

We love the music, the flow of the dance, and to analyse and understand why things are the way they are, this is why we created this course.
This course is made for ALL LEVELS because will give you knowledge that maybe you didn't had before, because you never though of it.
The techniques used in THE KIZOMBA ELEMENTS Course are mare both for LEADERS AND FOLLOWERS, divided in 5 modules/classes, talking and explaining and practicing those 4 Kizomba Elements.
We will go into in depth to the 4 elements of modern Kizomba (by the way, 3 of those elements are adapted to Semba aswell) and we will be always availabe through our social media @miguelesusana to help you with any question you might have.
We hope you enjoy it, we did it FOR  YOU to help you become the BEST you can be.
MIGUEL&SUSANA