---
Buy Tickets
---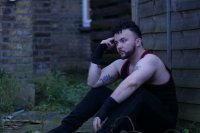 Bare Knuckle - Final Fight for my Father
Written & performed by Jake Boston
Touching, hilarious and deeply personal, Bare Knuckle sheds light on the brutal, and often hidden, male world of bare knuckle fighting. A one-man show making its London debut. 

4th September 7.45pm
Run time: 60 minutes (no interval)
Content to consider: Adult language with reference to physical violence, alcohol abuse and reference to sex
Age restrictions: Recommended 16+ however, under 16s may attend if accompanied by an adult who is aware of content / adult language
Our pay more/less ticket system:
Pay more - By paying more, you help us to provide cheaper tickets for our lower income customers.
Regular ticket - This is our regular ticket price for the show
Pay less - Pay Less tickets are for anyone who struggles to pay the regular ticket price
This event takes place as an online stream.