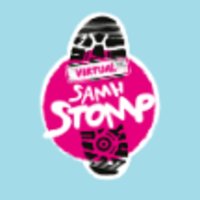 The world has changed this year, and so has the SAMH Stomp. Our annual stair-climbing challenge has gone virtual! 
The SAMH Virtual Stomp is your chance to be part of a week long, stair-climbing challenge in the run up to World Mental Health Day on Saturday 10 October 2020. 
To take part, all you need to do is pick your Stomp level, choose when you'd like to complete it between the 5th and the 10th of October 2020 and then click the pink button on the right to sign up.

Choose your Stomp
The Mini Stomp, made up of 1,500 stairs, is perfect for getting all the family involved. Once completed, you've climbed the equivalent of the 86 floors to the Empire State Building's observatory.
Our Classic Stomp is the original number of stairs the Stomp began with at BT Murrayfield four years ago. 4,200 stairs would see you complete this route, almost equivalent to climbing to the summit of Mount Snowdon.
Extreme Stomp takes the challenge up another notch as you climb 7,500 stairs. This is equivalent to 2.5 times the numbers of stairs in the world's tallest building, the Burj Khalifa.
Finally the Ultimate Stomp, if the rest sound too easy this 22,500 stair challenge is the one for you! Not for the faint of heart, bearing in mind the Guinness Book Of World Records states the staircase on Neisen Mountain in Switzerland is the world's longest and it's only 11,674 stairs. Ultimate Stomp sees you almost double that number.

* A basic level of fitness is advised to take on these routes. Please remember this is a stair climbing challenge and as such you should be able to climb stairs without over exerting yourself before registering to take part. Please note the Ultimate Stomp will be physically demanding.