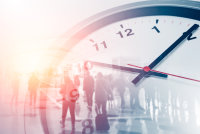 LIVESTREAMED MEDITATION COURSE
Sunday 16th August  (also available to watch for 7 days after)
with Buddhist nun Gen Kelsang Leksang
10am-1pm - includes live Q&A


Session 1 - 10am-11.15pm

Session 2 - 11.45am-1pm (includes Q&A)


Course Fee £13 (Free centre card holders)

AVAILABLE TO THOSE LIVING IN THE NORTH-MID WALES AREA OR THOSE WHO WOULD NORMALLY ATTEND Kalpa Bhadra KBC's DROP IN CLASSES

COURSE CONTENT
Have you noticed how much time we can spend dwelling in the past and worrying about the future? As a result, our lives can be slipping by, day by day, and we're not enjoying the peace, contentment and joy that we have the potential to experience.
On this short meditation course we will explore how Buddhist meditation practice gives us the tools to not only be in the present but also to develop special ways of thinking so that we can really make each moment count.
Everyone welcome to attend this online course. The course will include simple guided meditations and practical advice. There will be an opportunity for questions at the end.
Join us for a relaxing and uplifting morning and learn how to connect with what really matters.
THE TEACHER

Gen Kelsang Leksang is our Resident Teacher. She has been studying and teaching under
the guidance of Venerable Geshe Kelsang Gyatso for over 17 years. Her teachings are
very accessible and relevant to everyone.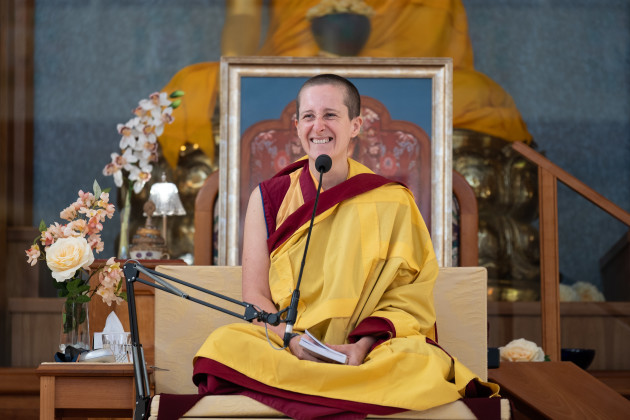 ABOUT THE CENTRE
Kalpa Bhadra Kadampa Buddhist Centre is a centre for Modern Buddhism and meditation, located in Llandudno, North Wales. The centre was founded by meditation master Venerable Geshe Kelsang Gyatso Rinpoche in 1995 in order to help everyone find reliable methods to develop inner peace and solve their problems such as anger, depression and anxiety. Kalpa Bhadra Centre offers weekly classes, daily prayers with meditation workshops, and retreats. Since Buddhist teachings and practices can be understood and applied by everyone, regardless of experience or religious background, anyone can find practical benefit at our classes, workshops, and events. The centre is part of the New Kadampa Tradition – International Kadampa Buddhist Union, which is a network of over 1100 Buddhist centres worldwide. All centres present the teachings of Buddha according to the special presentations given by Buddhist masters Atisha and Je Tsongkhapa in Tibet known as 'Kadam Lamrim' or Stages of the Path to Enlightenment. A Kadampa is someone who practices Lamrim in their daily life. Whether you want to simply want to learn to meditate, want to reduce your stress and feel happier or are looking for a spiritual path, our classes are great for you.