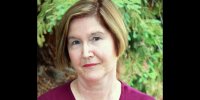 Play Cafe invites you to an online, hands-on workshop, led by Patricia Milton, to help you develop an effective blurb for your play or musical.
A marketing "blurb," or short description, of your stage work is vital to excite the interest of producers, artistic directors, literary managers, festivals, publishers, and audiences. A blurb is a few sentences introducing your central dramatic action, used in promotional materials to hook the reader. You might be asked for a blurb by a theatre if you're trying to self-produce your play. You might use it when submitting your play to theatres for possible production, or on your play's page on the New Play Exchange. Or, on an application form, it might be called "a 100 word description."
Patricia Milton is an award-winning playwright who has had more than 100 presentations and productions of her plays both in the U.S. and internationally. She is proud to be resident playwright at Central Works Theater in Berkeley, California, a member of International Centre for Women Playwrights, and is currently the Northern California Dramatists Guild Representative. She has worked in marketing in the business world, and in social media marketing for several local San Francisco Bay Area theaters, for many years.
In this workshop, we'll begin a ten-minute overview of best practices for writing your short play description. Then, we'll work with your existing play blurbs (bring one to paste into Chat!) to focus them for maximum impact, eliminate unnecessary language, and help your play stand out from the crowd.

This event is free to those whose incomes have been adversely affected by COVID-19. Donations are gratefully accepted and help support Play Cafe's programs.  Suggested amount $10-20.
Sunday, August 30, 2020, 4PM to 5:30PM Pacific Time. **This will be on line event and participants will be sent instructions after registering.