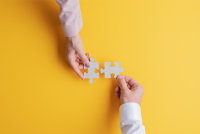 SUNDAY Morning Class 11.30am - 12.45pm
with Resident Teacher Kelsang Lhasang

£30 for 7 weeks | £6 per class | Centre card holders no charge 
KALPA BHADRA KADAMPA BUDDHIST CENTRE

AVAILABLE TO THOSE LIVING IN THE NORTH-MID WALES AREA OR THOSE WHO WOULD NORMALLY ATTEND Kalpa Bhadra KBC's DROP IN CLASSES
THE COURSE
On this meditation course we will explore how we can heal and nourish our minds through the practice of meditation. Each week we will explore different meditations that have an uplifting and calming effect on the mind and help us to approach our lives much more effectively.
Week 1 -Love, Desire & Attachment -  Sunday 20th September - 
Week 2 - The Path to Peace - The Four Noble Truths - Sunday 27th September
Week 3 - Protect your mind - The Faults of Anger - Sunday 11th October
Week 4 - Recognising your triggers - Why we get angry - Sunday 18th October
Week 5 - Staying calm when things go wrong - Learning to accept suffering - Sunday 8th November
Week 6 - Letting go of anger, pain and hurt - The Patience of definitely thinking about Dharma - Sunday 15th November
Week 7 - Creating the space to respond with wisdom - Learning not to retaliate - Sunday 22nd November
BENEFITS:
Do you want to reduce stress, anxiety and frustration?
Would you like to improve your ability to stay calm in challenging situations?
Do you want to improve the quality and enjoyment of your relationships?
Discover the life-changing benefits  of meditation by signing up to this 7 week meditation course.
In this course you will be given instructions and guided in short meditations that will enable you to discover:
How to deal with difficult situations more constructively
How to recognise, reduce and let go of anger, stress, resentment and pain
How to feel less stressed, happier and enjoy life
Everyone can meditate and although apps help initially, it is much easier and more powerful to improve your meditation quickly by having a spiritual teacher to impart their experience and help guide you directly.
ADVANTAGES OF CLASSES VS APPS
Personal guidance from an experienced teacher with 10+ years experience
The power of meditating in a group
Deep positive changes in your mental habits through sequential meditations
This course is for people living in the North-Mid Wales area. Please contact your local centre if you live outside this area.

THE TEACHER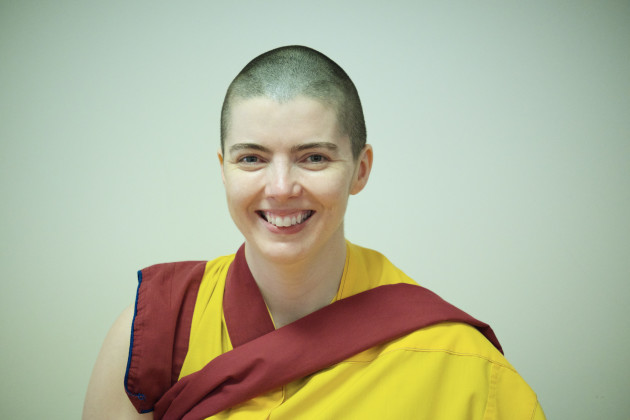 Kelsang Lhasang is a dedicated disciple of Venerable Geshe Kelsang Gyatso Rinpoche and has been studying and practicing Modern Kadampa Buddhism for over ten years. She has taught in both the UK and Australia and successfully completed the Intensive Resident Teacher Training Course at Manjushri KMC in 2018. She was appointed by Venerable Geshe Kelsang Gyatso Rinpoche as the resident teacher of Kalpa Bhadra Kadampa Buddhist Centre in September 2020. Known for her sincere good heart, Lhasang teaches in an accessible way making Modern Kadampa Buddhism applicable to all.

ABOUT US

Kalpa Bhadra Kadampa Buddhist Centre is a centre for Modern Buddhism and meditation, located in Llandudno, North Wales. The centre was founded by meditation master Venerable Geshe Kelsang Gyatso Rinpoche in 1995 in order to help everyone find reliable methods to develop inner peace and solve their problems such as anger, depression and anxiety. Kalpa Bhadra Centre offers weekly classes, daily prayers with meditation workshops, and retreats. Since Buddhist teachings and practices can be understood and applied by everyone, regardless of experience or religious background, anyone can find practical benefit at our classes, workshops, and events. The centre is part of the New Kadampa Tradition – International Kadampa Buddhist Union, which is a network of over 1100 Buddhist centres worldwide. All centres present the teachings of Buddha according to the special presentations given by Buddhist masters Atisha and Je Tsongkhapa in Tibet known as 'Kadam Lamrim' or Stages of the Path to Enlightenment. A Kadampa is someone who practices Lamrim in their daily life. Whether you want to simply want to learn to meditate, want to reduce your stress and feel happier or are looking for a spiritual path, our classes are great for you.