---
---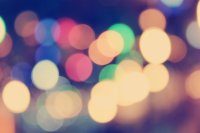 **Update**
With the new announcements we are working on this years festival and will have some news within the next 14 days!
______________________________________________________
One Dance Festival
Sunday 6th June 2021 / 12pm-9pm
Croydon - Park to be announced!
General Admission are full priced tickets, non refundable unless the event is cancelled (please note booking fees are non refundable as this goes to the ticketing management companies)
SECURE YOUR ONE DANCE FESTIVAL 2021 TICKET FOR ONLY £1!
£5 2ND PAYMENT BY 10TH SEPTEMBER / £5 3RD PAYMENT BY 10TH OCTOBER / £5 4TH PAYMENT BY 10TH NOVEMBER
BALANCE PAYABLE BY 10TH DECEMBER / OR PAY OFF THE FULL BALANCE AT ANY TIME
You will receive an e-mail from us and TicketYou around 1 week before the payment deadlines with balance payment instructions, in the event of e-mails going to your spam folder it is your responsibility to contact admin@ticketyou.co.uk or info@onedancefestival.com to make the payment, once the deadline has passed deposits are lost and they can not be re activated.