---
---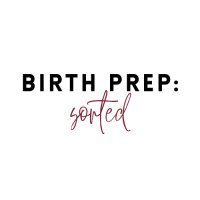 BIRTH PREP: SORTED | Online Masterclass Series
Are you ready to: 
Overcome your fears or worries about giving birth
Really understand what your body will be doing when you are in labour
Learn proven hypnobirthing tools and techniques to feel calm and relaxed during labour (& in pregnancy!) 
Know how to effectively prepare for your birth
Understand all the stages of labour
Ensure your birth partner knows how they can support you, every step of the way
Feel informed, excited, confident and totally prepared for your baby's birth
If you answered YES to any of the above, this Masterclass series is for YOU! 
Simply hit the buy and all of your masterclass videos and accompanying materials will be right with you. You can work through them at your own pace, and then connect with me in person during my live monthly Zoom sessions. 

Can't wait for you to get started with having your Birth Prep totally SORTED! 
You've got this!