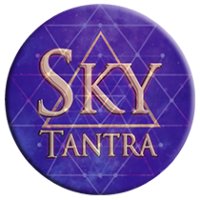 The SkyDancing Tantra Online Immersion is an international bilingual (English and French) virtual and experiential program for newcomers and seasoned practitioners starting October 31st through November 2020. The Immersion is designed to deliver a comprehensive understanding and practical application of SkyDancing Tantra fundamentals spanning the Americas and Europe. Margot Anand and Certified SkyDancing Tantra instructors will engage you in a progressive curriculum with:
23 Days of immersion: Oct 31 - Nov 22, 2020
Four full Saturdays of SkyDancing Tantra
Weekday morning meditations and practices
Weekday support group sessions
Individual coaching sessions
… Each week offers more awakening and steps on the path to bliss.
For more information about the SkyDancing Tantra Online Immersion, visit our webpage: Click Here
---
Tuition prices
We are offering partial and significant discounts to honor the reality of this current economy and the spirit of inclusion, while also supporting our facilitators.
Any price option you choose gives you full access to the entire Online Immersion:
50+ live workshops through 23 days
Value $790

NOW ONLY: $395 with Referral code that was given you
or "Skydancer" if you were not given another code
▶️  Regular Tuition: $790 - Your full tuition price is for those who are in financial ease with little to no impact from the restrictions. 50% Referral discount code will be applied at check out. Please use the referral code given to so that person gets their 20% referral fee.
▶️  Couples/Friends: The second person receives 20% off. Each person must register and participate in a personal Intention Interview.
▶️  Sponsor: - For those who have extra to share and support those that are in need at this time. Receive a SkyDancing Tantra T-shirt in exchange for your support over $50.
▶️  Scholarship: - For those who have low to no income, or have had significant impact and could use support.
"❤️Share the Love❤️" Referral program - You will earn a referral payment: 20% of the TUITION RECEIVED for all the people who are accepted into the program that you refer [except for the second partner in couples]. This helps spread the word about SkyDancing Tantra and you earn the value of your tuition partially, in full, or even earn $$$ for yourself!  Sign up here

If you are in need of financial support, we have options as a Referral Volunteer, a volunteer or full scholarship recipient. Fill out this form here and we will be in touch shortly.
This pricing format is an opportunity for all of us to receive the gift of asking for support when we need it. We are pleased that others have offered support generously when they have extra to share, so we may all gather in love and ease.
---
Guidelines for a fuller experience
Nourishment
Get a good rest before class. That will help you stay energized. On the day of the class, keep your body well hydrated and have fresh fruits/juices/snacks at hand to eat during the breaks. Prepare to have all you need in terms of layers of clothing, pillows, etc. that make you feel supported. Creating a beautiful, clean space around you will also provide nourishment to the mind.
Intimacy
There is a certain beauty that emerges when people experience each other without walls. Allow yourself to be vulnerable and provide a loving space to others for the same. The more attentive you are, the more you will be aware of how you impact others and the space between you. Give yourself the gift of intimacy, and allow yourself fun, enjoyment, and delight.
Sexuality
This is not a course on sexuality, although it does use sexual energy for healing and transformation by bringing sacred attention to it. If you experience enjoyment and sensuality during the course, it is normal and okay. Allow yourself pleasure. If on the other hand, difficult feelings come up, then reach out for support to help you manage them. At all times, know that you are fully at choice.

Support
You will be supported all day on the Saturdays and for half-hour before and after weekday sessions. Feel free to reach out to the assistants or emotional support team members to ask for anything you need to make your experience enriching, supportive, and meaningful.
---
Participant Agreements
Safety
We ask that participants provide a respectful space for one another, being inclusive of all races, cultures, genders, body types, sexual orientation and preferences.

Consent is key. Please respect each other's boundaries and level of personal engagement.
Be mindful of your own limitations and express them as needed. Voice your choice.
Allow everyone's free expression, including yourself.
Absolutely no screenshots or recording of the event.
Be aware of your environment as you move so as to create safety for yourself.

Confidentiality
Please do not share anyone else's experience with a third person either inside or outside the course unless you have their permission. You are welcome to share your own experiences as you choose. It is OK to share what and how you felt, not what we did.
Full participation
Commit to arranging your life so that you can participate fully (child care, family commitments, pets…). Your attention matters and is vital for a successful outcome for everyone, including you.

Be prepared, schedule your needs during the time off (snacks, household chores, meal preparation and consumption, bathroom breaks)
Have anything you need readily accessible
Please show up a few minutes early so we can start together on time
Be present fully and avoid distractions
No emails, phone calls, texts, and interruptions. Please keep your phones switched off.
Abstain from any mind-altering substances so as to be fully present.

Equipment


Please keep your cameras on at all times so you are visible, except of course when you are on breaks. If you need a break during a session, let the room assistant know before you go. Please ensure your equipment is connected to a power source during the event. Also, no computer generated backgrounds please.