---
---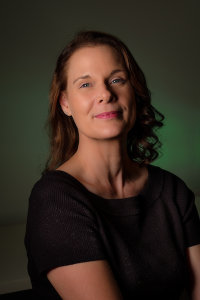 Writing Rebel Heroines with Lauren Elise Daniels

A unique course for writers of fiction, non-fiction and at all stages of the craft. Together, from the comfort of our own castles, we'll explore:
Memoirs to magic realism: shaping stories of courage, resistance and resilience into form.
How character arcs show us what kind of stories we're writing: change, shift, fall, and static arcs for rebel heroines.
Becoming human: the authenticity of the flawed characters and rising stars who breathe life into our stories.
If you want to write with purpose, imagination and true grit, tune in with awarded author/editor, Lauren Elise Daniels. She wants to see you strike gold.
This writing workshop is part of Heroines Festival 2020 Book Month.
An editor, author and mentor, Lauren Elise Daniels' writing career began with her 1st prize in the '87 Newport Poetry Contest in Rhode Island, USA.  The author of the award-winning and internationally published novel Serpent's Wake: A Tale for the Bitten, Lauren is also a co-author of the bestseller, Winning Short Story Competitions: Essential Tools for the Serious Writer. Lauren holds a BA and MFA in Creative Writing from Boston and has edited 90+ fiction/non-fiction titles. She's a speaker and facilitator for the QLD and TAS Writers Centres, Sandcliffe Writers Festival, Whistler Writers Festival of Canada, and Gold Coast Writers Fair. She's also a literary judge for the Society of Women Writers QLD, Hawkeye Books, and Interactive Publishing. She directs Brisbane Writers Workshop.