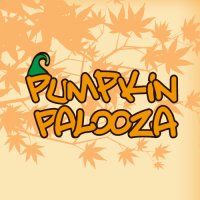 As mandated by Alberta Health, masks are required for all patrons in all indoor areas (blacklight minigolf, haunted houses). Tickets will be sold for a specific entry time to ensure we can all maintain appropriate social distancing while enjoying the park! Once you are in the park, you are welcome to stay as long as you like!

Thank you and stay safe and healthy!

Ticket prices are the same for all ages. Children 2 and under are admitted for FREE.

Season's Passes are limited in number and include attendance on any open days EXCEPT Adults Only Nights. No timed ticket purchase is necessary for Season's Pass Holders. Because of our delayed opening due to Covid-19, all Season's Passes purchased in 2020 will be good for the 2021 season as well! The 2020/2021 Season's Pass is $69 per person.

Date-specific timed tickets are $19.75 per person (all ages) and a limited number are available for each time slot.

Cobb's 2020 Hours are as follows:
2020 Spring Hours

Saturdays & Sundays starting June 20th: 11am to 5pm

2020 Summer Hours (July 1 through August 30)
Wednesday to Sunday: 11am to 5pm

Holiday Mondays (Heritage Day - August 3): 11am to 5pm
Please Note: We are closed to the public on Sunday, August 16, 2020 for a private function. Sorry for any inconvenience.
2020 Fall Hours (September 1 through November 1)
Fridays, Saturdays & Sundays: 11am to 5pm
Holiday Monday (Labour Day - September 7, Thanksgiving Day - Oct. 12): 11am to 5pm
Friday and Saturday evenings in October (Oct. 16,17, 23, 24, 30 & 31): 6pm to 10pm
Location
Cobb's Adventure Park, T2A 7X4