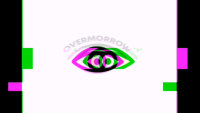 40+ ARTISTS, INSTALLATIONS, AUDIO, VISUAL & LIVE PERFORMANCE ART & MUSIC
JOIN US FOR A ONE HOUR+ GUIDED EXPERIENCE!


You're falling down the rabbit hole,
You're feeling giant, feeling small,
As sickness spreads throughout the stadt,
A hatter makes his pretty hat,
A larvae smoking on a pipe,
An old perverted man will type,
The story of a little girl,
Who for a moment leaves her world,
To find a place of tricks and wonder,
In the land that exists under,
Not quite hell, not heaven neither,
Not quite purgatory either.
It is the grand domain of games,
Of changing tales, and changing names,
Of changing what it is to be,
Of eating cake and drinking tea,
Of Kings and Queens and frogs and mice,
And little girls who pay the price.
For curiosity killed the cat,
Who stole the hatter's pretty hat.
It's not a birthday, and not a party
But an invite to your wild Renate.
My name is not Alice,
And this is not Wonderland.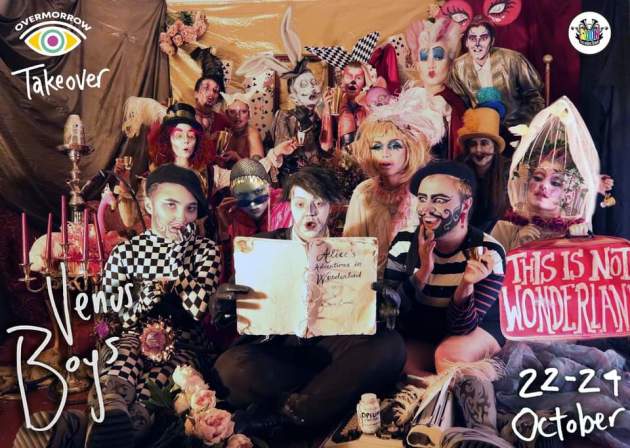 With Angelo Dynamo, Bleach, Buba Sababa, Caine Panik, Camp Dad, Daddy Sparkles, Dick Hunt, Faux Katya, HP Loveshaft, Ixa, La Papi Patacon, Lilith the Quing, Lxninja, Macho Queen, Mojo, Nosmo King, Ruco LaPesto, Very Confused, Yitzahk Pearlmann.

Here's what you need to know about your visit:
- 2 tickets only each slot, the total journey is 1h+ long
- Bring a mask or similar to cover your mouth and nose
- If you feel unwell, stay home
- Keeping 1.5 meter distance will be required at all times
- Only visitors of 18 years and older are accepted
- We will be using strobe lighting and some material may be triggering epilepsy
- Comfortable footwear is recommended
- Sadly not wheelchair friendly venue
- Not advised for those with severe claustrophobia
- Access under the influence of drugs or alcohol is strictly forbidden