---
---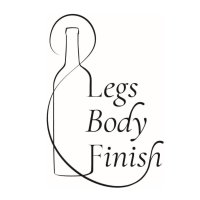 Legs Body Finish & St James Street are proud to present - 

Ménage à Deux

"He who contemplates the depth of a French wine and it's perfect cheese pairing is seized with vertigo. Nothing is more fantastic. Nothing is more tragic. Nothing is more sublime."

Four French wines & cheeses that pair so well that when tasted...the magic happens. Join us to try some classic combinations that will make your taste buds explode & blow your mind. The magic doesn't have to end there as we have plenty of treats to take home that will help transform your evenings in to a gourmand's paradise, full of epicurean delights to enjoy as we lock in for winter.
We look forward to seeing you where the guided tasting will last for approximately 1.5 hours, then the bar and restaurant will be open if you want to stay for a glass of something with delicious plates of nibbles like charcuterie,  crispy squid with aioli, aubergine cannelloni & manchego fries available. Délicieux. 
We regret that due to the communal nature of our events, we do not cater for specific dietary requirements. St J's is a Covid Secure venue. Social distancing is observed and the maximum number for any group booking is 6. Please book in the exact number you wish to attend in, for table laying and spacing purposes.