TIME TO DRESS UP & SHOW UP. PROHIBITION...WITH A PUNCH.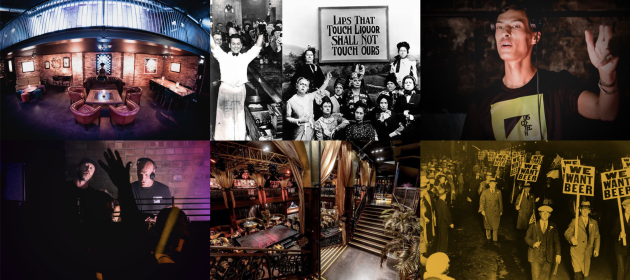 Life is for living - with dancing, music and love. They may have taken away our dance floor… but they will not take away our life… And live our life we will as we head into a world of PROHIBITION to be entertained by your Housework favourites. They will drop the tunes whilst we chew the fat with like-minded souls and chow down on a delicious two course menu that includes an hour (yep, you read that right) of complimentary Moonshine.

All of the venues we have chosen for our brand new BRUNCH EXPERIENCE offer the perfect setting for you to meet, eat and be Housework happy… giving you plenty enough reason to get up and show up as we say a big foo cue to those who say we shouldn't.
Are you ready for HOUSEWORK PROHIBITION?




THE WHERE: 
All our PROHIBITION events will be in very special venues and locations. Whether it is a decadent theatre of debauchery, an underground playground or English garden - each will offer a little something extra and make it a unique experience for you bootleggers. It is after all what we are about. All venues, available dates and prices are show alongside the line-up for that event when you choose your tickets.
THE WHAT:

With five hours of top tunes from the HOUSEWORK residents sprinkled with some special appearances from the DJ's you love, know or want. It is a chance to get together with old friends, make new friends and get as social as we can doing something new, make new friends and be as social as we can. It's different each time, that's the beauty of it. A little bit of unknown... a little bit naughty.

THE TALENT:
FRESH LINE UP EVERY TIME... But for the next party on 12th JUNE we have the mighty:

JEREMY HEALY
TENACIOUS
PAUL REID
MATT MAY
WAYNE A
The doors will open at 11.00am* for a little pre-drink at the venue of choice... followed by some speakeasy made easy with 60 minutes of FREE Moonpunch / Punchshine and a two course brunch. Then it is time to crack up the music while we get our shuffle on.

Tables are for 2, 4 or for 6 so, if you want to mingle with your friends Housework style, now is the time to get your wriggle on.

Until the rules change this daytime brunch experience is a seated only event. But fear not, you will definitely be able to hear the music... The official word is NO DANCING / NO SEAT SWAPPING - We will, of course, respect each venues own policies, whilst working within the current government guidelines.


Guests are invited to sit back & enjoy the whole experience… and are respectfully asked to NOT take photos. Fear not though… the gorgeous HW media crew will in attendance to capture the moments.

* may vary depending on venue.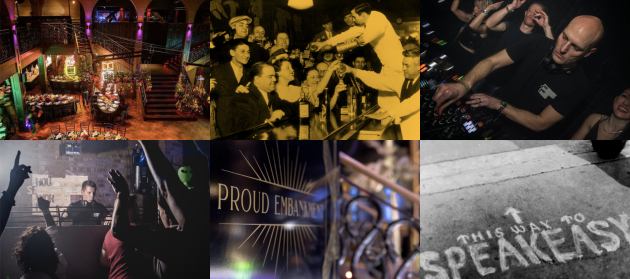 Let's celebrate what we have got, rather than bemoan what we haven't… we hope to be seeing you soon for some rather good nosh, cocktails and bangers.
Prohibition creates the desire they were hoping to cure. Let us party our way through 2021 the only way we can… from the comfort of a seat...
Housework… It's ALL about UNIQUE PEOPLE. PLACES. PARTIES.
See you there you sexy lot x
Please check the small print here for terms & conditions.