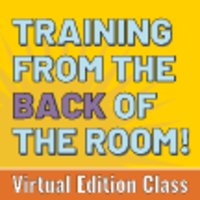 Become a skillful virtual trainer leveraging Brain Science to make the learning stick.
The official "Training from the BACK of the Room - virtual edition" (TBR-VE) Practitioner Class is a globally-acclaimed, interactive, skills-building train-the-trainer class for anyone who is a trainer, teacher, instructor, coach, or facilitator of learning.
In this 5-modules over 5 days TBR-VE Practitioner Class, you'll explore how the human brain really learns, which is very different from traditional assumptions about learning. And you'll be introduced to "cognitive neuroscience" concepts – the brain science behind all effective instructional design and human learning.

During this virtual setting, you'll explore six powerful learning principles based on the best of brain science. You'll be able to apply these principles every time you train, teach, instruct, or coach others. You'll also experience and collect dozens of interactive instructional strategies that you can use with any topic and any group of learners. You'll use the 4Cs Map – a powerful 4-step instructional design and delivery model – to create a training plan specific to a topic you already teach.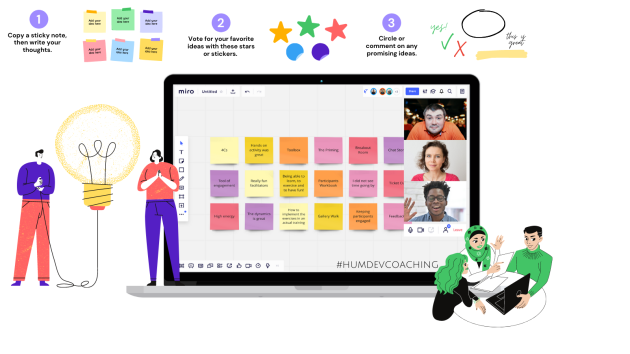 LEARNING OUTCOMES:
Learn how to keep the participants engaged and be interactive throughout the session to keep the energy flowing and learning happening.
Apply six learning principles based on current brain research every time you deliver VIRTUAL training, regardless of the complexity of the topic, size of group, or level of learners.
Use the 4Cs Map as a training design and delivery model for brain- based VIRTUAL instruction.
Create virtual training sessions that combine your own topic and materials with the brain-based virtual learning concepts and strategies from the class and demonstrate how to leverage the strengths of VIRTUAL learning environments.
Explain to colleagues your understanding of cognitive science as it applies to learning, training and memory in both VIRTUAL and face-to- face environments.
Choose from dozens of VIRTUAL brain-based learning activities for all topics.
Become an active member of the TBR-VE Class Group on Slack, a community that collaborates and encourages its members to be the best that they can be!
Experience an Asynchronous & Synchronous approach to learning.


WHAT'S INCLUDED:
Sharon Bowman's best-selling book "Training from the BACK of the Room! 65 Ways to Step Aside and Let Them Learn" a digital copy.
A 45-page participant workbook for Training form the BACK of the Room! Virtual Edition class that is only available with this program.
A collection of "brain activating tools" that can be used in your own training programs
A Certificate of completion.
A trainer's 'tool bag' of practical, brain-based instructional strategies you can put to use immediately in your own training programs.
Member of the TBR-VE class group on Slack.

PREPARATION FOR ULTIMATE EXPERIENCE:
Enroll for the following dates: February 1, 3, 5, 8, and 10th, from 1:00 pm to 3:30 pm Eastern Time.
Block your calendar from any interruption during those dates and times.
Plan for asynchronous learning between the 5 sessions as requirement readiness to the next class.
Class is taught using Zoom, a Virtual Collaboration Platform. Please go to Zoom.us and download zoom and create your own FREE personal account.
To improve our virtual collaboration, we will use Miro, as our digital whiteboard.
When you completed your enrollment, you will be receiving a copy of the TBR-VE participant's workbook. You may need to print your PDF copy or download it into the tablet of your choice for use during the class.
Make sure you have access to a PC or Laptop for use in class. The use of an iPad or Tablet may slow you down during the classroom activities, especially navigating and using a digital whiteboard.
Select a quiet area with comfortable settings that you can attend the session without any background noise and distractions.
TARGET AUDIENCE:
Teachers, trainers, facilitators, coaches, and speakers.
If you like to design and deliver an experiential training or workshop virtually, this training is for you.
ABOUT THE TRAINERS: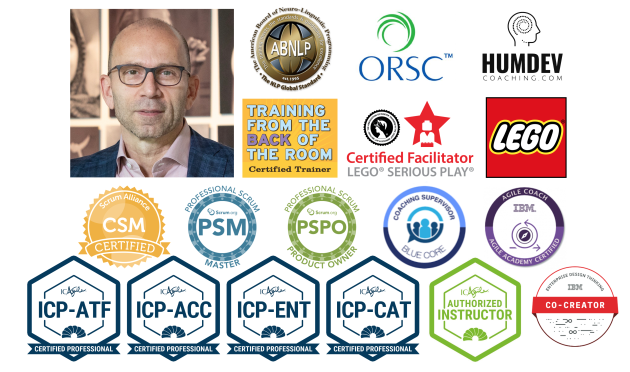 Hi, I'm Matt! A Mindset Coach & trainer fascinated with human mindset and behavior. A certified TBR and TBR-VE facilitator, a certified Lego Serious Play facilitator, a certified Agile instructor & Agile team facilitator, and much more. I've taught, facilitated, and developed coaches, leaders, and team members around the world in Fortune 500 companies. I've traveled the world and have lived and worked in Western Europe, the Middle East, and North America within the engineering, government agencies, department of defense, and private equity. Outside of work, I research and study ways to improve and update my personal operating system and serving my family as a better Husband, Father, and helping them to be healthy, confident, and joyful. I'm a cyclist, bodybuilder, snowboarder, and a worldwide traveler. I am also a foodie and love a conversation over a great glass of red. @coachingwithmatt

Hi, I'm Nicole Fleming, Co-Founder of Fleming Services. I've always been fascinated by how people learn and retain information and now I'm combining two of my passions – teaching and professional development – in order to help people enjoy learning again. I have observed and helped facilitate hundreds of training classes in a wide variety of formats and venues. Learner interest and engagement have always been major components of all the workshops and classes I facilitate. As a Certified Trainer for "Training from the BACK of the Room," I take what I have learned from the experts in brain-based instruction and Agile Leadership and apply my own unique perspective and approach to all the training programs I facilitate. I am honored to have been chosen by Sharon Bowman to be the only "Trainer Certification Course" (TCC) Certifier in the US.
When I'm not training, supporting TBR Certified Trainers or geeking out on Brain Science books, you can find me in one of three places: talking long walks on our rural property with my four-legged children, clinging to the side of a rock with my climbing, and life partner at the nearby Red River Gorge or enjoying an exhausting, sweaty workout at our local CrossFit gym.
CERTIFICATION:
TBR-VE Practitioner Certificate of completion. (you must attend the full 5 days to qualify to receive your certificate). For a private TBR-VE session for your team, please send an email to coachme@humdevcoaching.com
CANCELLATION POLICY
Tickets are non-refundable, except on a case by case basis. The $49.00 TicketTailor fee is non-refundable.