---
---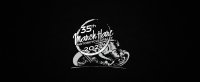 Tickets for the March Hare Motorcycle Rally held on the 5th to the 7th March 2021. Ticket Prices are $40 plus a $2 transaction fee. This ticket will be emailed to your nominated email address upon successful transaction.

Please print this ticket and bring to the gates on the day. If you have any query's please contact us at pcclinic.nz@gmail.com. For information on our Covid19 and refund policy please consult our website at www.marchharerally.co.nz
We look forward to seeing you at the 2021 rally.