---
Join the waiting list to receive priority reminders on availability and or upcoming events

Done! You are on the list. We'll be in touch
---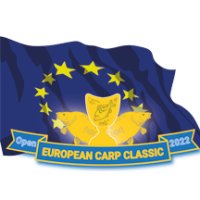 EVENT UPDATE
Due to the ongoing issues with the Covid-19 pandemic event scheduled in April 2021 is now postponed to the 4th - 9th April 2022. 
Registration for this event will resume automatically from the 17th October 2021. Remember to add yourself to the waiting list on the following page should you wish to be emailed a reminder in due course.
We all have extremely high expectations for staging an event during this period as it is a particularly good time of the year with carp being in their prime condition and look forward to welcoming you then.
EUROPEAN CARP CLASSIC 

Following the huge success of the World Carp Classic over the years we are proud to be taking the Classic family of events to the next level. 

EVENT DETAILS

The event will be limited to 60 places. 
A great prize table from our sponsors including section prizes, biggest fish and most importantly the top three places will go on to win their entry* in the World Carp Classic 2022 main event in October.
The event will be run on the same basis as the World Carp Classic with anglers allowed to fish to a distance of 350m, a total of 6 rods and if in a trio the possibility to have 2 boats on the water at the same time.

COST OF ENTRY
£1100 - one-off payment upon registration which includes a non-refundable deposit of £400 

Following extras can be booked and paid at anytime
£300 - 3rd angler
£200 - Sponsor link
£300 - Generic Entry in the Team category (2 registered entries £150*2)
£500 - Sponsored Entry in the Team category (2 registered entries £250*2)
SPONSORS PLACES
If you are interested in getting involved please email us 

IMPORTANT NOTES
- No country quota
- ONLY chose the items you are going to pay for NOW.  Re-visit this booking centre if you want to add an extra to your entry. 
- Payments can be made by credit card or bank transfer. If choosing bank payments all details can be found on the next page below the card payment as a link showing as Bank Transfer.
- Proof of bank transfer in full clear funds in pound sterling must be emailed at  admin@anglingspirit.com within 24-hour of registration to be taken into account. The place is subsequently on hold for 7-days by which time funds need to clear to ensure the place is allocated.  
- Full payment required upon registration to secure entry - Price includes a non-refundable deposit of £400
- When there are no places left do not buy extras to make up an entry and push your luck -A £30 fee to cover admin & financial costs will apply if we need to issue a refund.
- Leave us your details on the next page if you want to receive reminders on availability and or upcoming events.
- If you need to contact us please do so at admin@anglingspirit.com
or by leaving us a message on the WCC Official page on Facebook
- Link to World Carp Classic main October event