---
---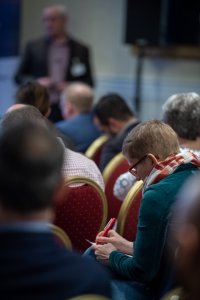 Defending our Transport Systems Against Evolving Cyber Threats

The Cyber Senate Rail Cybersecurity Summit returns in February 2021 to address the evolving threats to the rail industry. With case studies from leading train operating companies, rolling stock manufacturers, government authorities and global cybersecurity subject matter experts, our online summit will provide an invaluable opportunity for information sharing, best practice and networking.
Topics include the rise of ransomware, OT security, cyber impacts on safety, remote access management, supply chain security and counterfeit products, IoT device security and how we effectively control identities and much more. Join us February 23/24th as we dive deeper into our capabilities in preparedness, detection, response and recovery!

Our agenda will include both C visionaries in defining risk and positioning cyber as a business enabler to more technical presentations on system vulnerabilities and attack methodologies.