---
---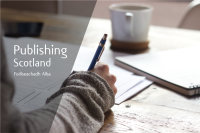 Date: Monday 21 and Thursday 24 June 2021
Time: 10 am to 12 pm (noon) each day
Publishing Scotland's regular tutor Denise Cowle will deliver this course over two days, with a total of 4 hours of online time, including short exercises for people to do on their own. 
The online delivery platform is Zoom which many people will be familiar with.
This course picks up where 'Introduction to Proofreading' left off. It assumes that delegates have attended this course or are familiar with the methods and techniques it contains.
Description

checking a page proof for structure and layout
dealing with widows, and with changes that could affect pagination
collating the proof corrections of three other people and resolving their disagreements
checking a revised proof to see that all the corrections have been made properly - and no new errors introduced!
CIEP upgrade training points
We are pleased to advise that Chartered Institute of Editing and Proofreading (CIEP) has confirmed this course is eligible for 2 CIEP upgrade training points.
Who should attend?
The course is suitable for those who have a basic knowledge and/or some experience of proofreading. 
Tutor
Denise Cowle is Publishing Scotland's regular proofreading tutor.
For more information about Publishing Scotland, the course and tutor, visit the Publishing Scotland website.
The fee for Publishing Scotland and CIEP members is £100+VAT (£120 including VAT)
The fee for non-members is £135+VAT (£162 including VAT). A 25% discount is available to BookMachine members. Insert the discount code at the checkout stage.
Booking will close at midnight on Wednesday 16 June 2021.