---
---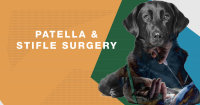 Are you interested in developing skills in a focused arthroplasty workshop that is immediately applicable to general practice? The VetPrac Patella & Stifle Surgery workshop provides hands-on skill development, and if you value the return on your CE investments, this is the course for you! This VetPrac workshop will provide Veterinarians with an exclusive opportunity to develop and practice modern and established techniques in cruciate repair. With unprecedented access to elite surgical training equipment, you will have the chance to practice techniques like the tibial transposition osteotomy in
conjunction with your MPL repair. Advance your skills and help your patients better than before.

VetPrac, the whole experience!