---
---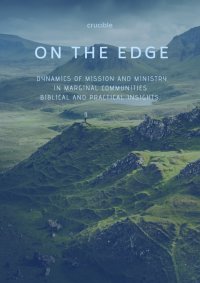 On the Edge examines the dynamics of mission and ministry in marginal urban and rural communities and offers biblical and practical insights.
Tuesdays: 26 January, 9 February, 23 February, 9 March.
7pm to 9pm
For more information about Crucible Course - who it is for, how it runs and the ethos please visit the website www.cruciblecourse.org.uk
Please complete one booking per person.