---
---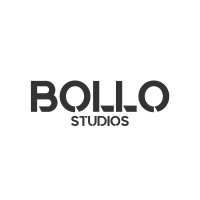 Bollo Brook Youth Centre in Ealing serves some of the most vulnerable young people in London, and has been credited with saving young people from rising knife crime violence. At the heart of Bollo Brook are the Bollo Studios which is a safe space for young people to work with professional studio engineers and producers, to experiment and express themselves through music.
Sound Connections is working with Bollo Brook to explore how can the music education and youth sectors learn, share and collaborate to effectively support some of the most vulnerable young people through music?
This series of events will confront issues facing these young people, through provocation from experts and with the young people themselves. There will be space for exploration and discussion, and to hear some of the music emerging from the Studios. It will also be an opportunity to establish a community of practice for those working with young people in challenging circumstances.
Who is this for?
Practitioners working with young people through music
Secondary school teachers and leaders
Music Education Hub leaders and tutors
Youth workers
Grassroots/community music organisations
Libraries, arts and cultural organisations
This online course is free to attend but if you would like to make a donation please support Bollo Brook's Congo in the Picture crowdfunder campaign to support a grassroots youth group in the Democratic Republic of Congo who works with young people to promote peace and tolerance through music, film and debate
Music is a fully inclusive art form that all young people can and do engage with at some level. We know the value and benefit of young people being able to express themselves through music. However, educators will often argue that certain types of music are inappropriate for use in formal settings, usually due to the lyrical content.
In this session we will explore a perspective on censorship, with particular relation to contemporary music. How can we encourage young peoples' creativity and self expression through music, while imposing restrictions? What are the limits and the boundaries, and where should educators 'draw the line', if at all? How has censorship and lyrical content manifested in recent years, particularly with the emergence of drill music in the UK?
| | |
| --- | --- |
| Time | Activity |
| 2pm | Welcome and intros |
| 2.15pm | Keynote speaker: Reveal Poison |
| 3pm | Breakout room discussions |
| 3.15pm | Film viewing |
| 3.25pm | Break |
| 3.30pm | Provocation: Dr Eleanor Peters |
| 3.50pm | In conversation with Kavelly (from Bollo Brook) |
| 4.05pm | Breakout room discussions |
| 4.20pm | Reflections from Bollo Brook |
| 4.30pm | Breakout room discussions |
| 4.50pm | Closing words |
| 5pm | Official close. Space to stay open for 30 mins for informal chats, conversations and listening to music |