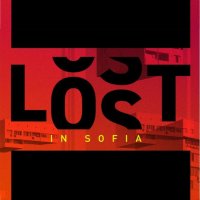 DROPPING THE BEATS OFF THE BEATEN TRACK IN THE OLDEST COUNTRY IN EUROPE. HOUSEWORK GETS LOST IN SOFIA.

2 nights. 2 days. 2 parties. It's time to hit the Eastern Bloc.

Join Housework for our very first LOST – where we venture to the unexpected cities of Europe. Places that awaken your CURIOSITY but you are yet to visit. Places where you can step back in time to enjoy a bit of local culture with a healthy measure of HOUSEWORK thrown in the mix.
You, your friends, the friends you have yet to meet, a DJ line-up and sounds to match the occasion, in places you might not expect, all come together for a 2 day 'off the beaten track' house music adventure. A tribal gathering of like-minded souls brought together by a love of the dance floor… This is LOST in SOFIA.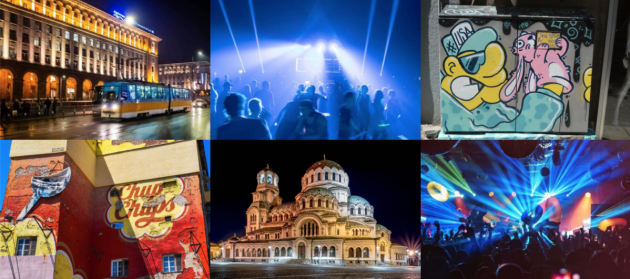 Hitting the Bulgarian capital you will find yourselves somewhere… else. New streets, new people, new experiences. You get to share a few beers, cocktails or local RAKIA with your weekend rave family… Dancing and hugging to the quality tunage served up the HOUSEWORK way.
From the 19-21 NOVEMBER HOUSEWORK is taking over a central hotel or two in Sofia for 2 days of 'escape from it all' action. From daytime sessions to starlit evenings in a unique city. The only thing missing is you!
Our aim - for Sofia to remember our name.
So grab your friends, book your tickets, and leave your inhibitions behind. It's time to get LOST in SOFIA.
WHATS ON?
LOST is an exclusively inclusive event. You WILL need a wristband to gain access to any of our LOST parties… and the only way to get one is by booking a stay in our hand picked hotel.
FRIDAY 19 NOVEMBER 2021
WELCOME DRINKS // 7PM-12AM
Once checked in it is time to kick back and relax. You start your weekend with some welcome drinks - catching up with old friends and meeting new. Who knows what will follow after that as we head into the city… although it is bound to be carnage knowing how you guys and girls like to play.
SATURDAY 20 NOVEMBER 2021
EATS & BEATS // 12PM-4PM
Saturday is a big one so we will ease you in gently… once we have shaken away the cobwebs from the night before we meet for a pre-party at a local lounge bar for some EATS & BEATS. This will warm you up nicely for what lies ahead…
BEAST OF THE EAST // 4PM-12AM
We head on down to one of Sofia's most notorious venues for 8 hours of DAY TIME NIGHT TIME naughtiness – This is where we truly get LOST in the music and beautiful Sofia will still be feeling our bouncing beats long after we return west.
SUNDAY 21 NOVEMBER 2021
WHATEVER WITH WHOMEVER // WHENEVER
The sabbath is yours. It would be a shame to travel to the far flung corners of Europe without a little 'owned' exploration… so, get up, get dressed and go explore the city. Whether you're a foodie or just love a good wander there is bound to be something that tickles your fancy. Travel down the streets with no name (or none you can pronounce anyway). Get yourself LOST in the city and then re-find yourself for a quick dash back to the airport and a return to normality.



WHERE WILL I LAY MY HEAD?
THE HOTEL(S) WITH NO NAME
LOCATION: CITY CENTRE
We have chosen accommodation that offers a little of the extra comfort we know you like but are also situated right in the heart of Sofia close to the action. These boutique hotel(s) are as modern as they are charmful.
Although your stay is officially just two nights you can, of course, extend it by booking extra nights either before or after our event to suit your needs or flights...or maybe you just want to explore some more…
WHATS INCLUDED?
Prices for LOST in SOFIA start from just £149 depending on room type and occupancy.
Tickets include your wristband and give you the full freedom to come and go as you wish. But in reality you will be with your mates, arms raised, fist pumping.
Your 'access all areas' wristbands will get you entry to:
All the scheduled main events (day and night) - and any impromptu surprises.
2 nights accommodation at an official HW HOTEL
No Wristband = No Entry = No Fun
So, all you need to think about is flights and airport transfer (which is just twenty minutes)... we'll take care of the rest.

Forget the bustle of home and your every day responsibilities. Come and get LOST with us in our Eastern European slice of house heaven – book your tickets, pack your threads, and mark the dates in your diary – 19-21 NOVEMBER 2021.
HOUSEWORK… It's ALL about UNIQUE PEOPLE. PLACES. PARTIES.
Ще се видим там
-------------------------------------------

THE SMALL PRINT
Covid-19 Update: Due to the daily changes that are happening in our world due to covid-19 the goal posts are constantly moving. We are doing our best to deliver the LOST event we have all been planning. However, official guidelines and restrictions from both the UK and Local Governments, as well as Local Councils, may mean hotels, parties / events, locations and services may be subject to change for reasons outside our control. Rest assured we WILL do our best to deliver on our promise, but cannot be held responsible for contributing factors that diminish the experience. Rest assured we will always be fair with you, our family.
Payment Plans: Our payment plan is very simple:
You pay £50 per person non-refundable deposit at time of booking.
A further £50 payment per person (non-refundable) due on or before 31 MAY 2021.
Any extra nights over and above our package must be booked and fully paid for via our website by the 31 MAY 2021.
And the FINAL BALANCE is payable in full by 30 SEPTEMBER 2021.
* A personal damage deposit may be payable at the hotel upon arrival.
Extra Nights: Are available to extend your break. These are priced accordingly at point of ticket purchase.
Dress Code: Sexy and sassy. You are here to have fun… Escapism vibes – but dress appropriately / check the weather forecast.
Flights & Transfers: Depending on our destination we may offer transfers to book via HOUSEWORK and supplied via our transfer partner. HOUSEWORK take no responsibility for incorrect flight information supplied to the transfer partner and / or subsequent issues arising from missed transfers. The arrangement, relationship and responsibility of transfers lies between the transfer partner and the attendee. HOUSEWORK acts purely as an intermediary.
HOUSEWORK is not responsible for the booking of flights and they are NOT included in the ticket prices.
HOUSEWORK accepts no responsibility for the delay or cancellations of flights or transfers and any subsequent / negative impact it / they may have on your Housework experience.
Insurance: The responsibility of holiday insurance - and you would a fool not to - is with the individual. Please ensure that adequate cover is in place (including Covid or other Pandemic cover if possible) for you or your travelling party. We may or may not be in the EU by 2021. If we are, then please remember your European Health Insurance Card. If you don't have one... get one. 
Age & ID: This holiday is strictly over 30's. You need to be able to remember VHS and cassette tapes for this one. Everybody will need to bring ID with them (otherwise you might find it tricky getting through the airport J).
Exclusivity: Tickets are limited in number - so we would advise to book early to avoid disappointment.
Wristbands: Everybody who books their package direct with HOUSEWORK will get priority access to wristbands. These will be issued when the attendee arrives to check into their hotel. These wristbands will get you exclusive access to all HOUSEWORK events.
No wristbands will be available for sale individually without accommodation. No wristband = no entry.
If you choose to book accommodation direct in the hope you can purchase a wristband later then please be aware that this is NOT possible.
Security will be on the door to ensure our exclusivity.
Respect Policy: We ask that all of our guests respect and observe any rules that the venue put in place on the night. These rules are for your comfort and safety, and are in place to ensure you have an unforgettable time.
Drugs Policy: European countries have a very strict policy when it comes to drug use… you need to keep that in mind. The beauty of our destinations is that their drinks are so well priced that you really will not need any artificial enhancement. All hotels & venues have a zero tolerance policy towards drugs. Anybody found not observing this rule may be ejected from the venue and may even be prosecuted. Please also be aware that the local authorities are clamping down on the sale of nitrous oxide as it is illegal to buy or sell for recreational use. You will be liable for arrest as well as a possible fine.
Remember kids. Just say no.
Cancellation: HOUSEWORK, any related companies and / or the directors cannot be held responsible for:
• Cancelled postponed or altered events or if an artist, act, performer or DJ cancels their performance.
• Changes in accommodation, which may be required due to Covid or other circumstances outside our control. We will of course endeavour to replace accommodation like for like or refund any price difference accordingly.

Please check the small print here for terms & conditions.