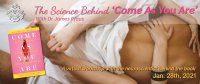 What if you could instantly get in the mood for sex?
Is that even possible?
Dr. James Pfaus, the top sex neuroscientist in the world, has spent a lifetime trying to answer these questions.
Join Dr. Pfaus, Kenneth Play, and Chelsey Fasano in this virtual workshop where we'll break down the underlying mechanisms behind our sexual turn-ons and turn-offs. Dr. Pfaus' breakthrough research into our sexual excitatory and inhibitory systems was the basis for the best-selling book on sexuality, "Come As You Are" by Emily Nagoski.

You will learn practical sex hacks and tips to supercharge your arousal and lower your inhibitions. Identify your unique erotic landscape so you and your partner can curate rich sexual experiences for each other. There will be a question and answer part of the event so participants can inquire about how the science personally affects their unique situation.
In this workshop we will teach you how to:
Increase arousal
Lower inhibitions
Manage stress so you can start feeling sexy
Have more orgasms
Spark desire in long term relationships
Overcome psychological ED
Last longer in bed
Gain a better understanding of your partner's sexual preferences
Control your inner dialogue so you can stop worrying about the laundry when you're trying to have an orgasm!
Hacienda is honored and excited to host Dr. Pfaus in his first ever virtual workshop. There will be a limited number of tickets available to the live workshop but the recording of Dr. Pfaus and the hosts will be available for purchase ($97) after the event. 
Educator Bios: 
James G. Pfaus, PhD, IF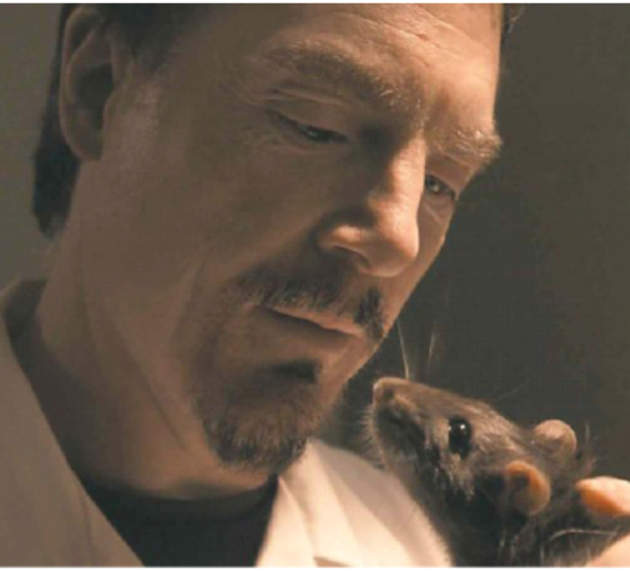 James Pfaus has sex on the brain. An internationally known expert in the neurobiology of sexual behavior, Dr. Pfaus has authored over 220 publications and chapters that examine how the brain's neurochemical and neuroanatomical systems are organized for sexual arousal, desire, pleasure, and inhibition. His work focuses on the role played by stimuli associated with sexual reward in priming sexual responses and has revealed a strong effect of experience with sexual pleasure on the crystallization of sexual attraction, preference, and performance. His laboratory has also played a major role in the preclinical development of drugs to treat sexual arousal and desire disorders. His research has been reported worldwide in the popular media, and he has been interviewed for Time, Newsweek, Playboy, Scientific American, The Scientist, CBC, BBC, and ABC's Nightline. He has been featured in interviews in the Discovery Channel's Sex Files, Daily Planet, and The Nature of Things, and he has been interviewed in several documentaries, including the joint HBO-BBC documentary "Middle Sex". 
Originally from the US, Dr. Pfaus received his PhD in Psychology and Behavioral Neuroscience from the University of British Columbia in Vancouver in 1990. After postdoctoral training in molecular biology at New York's Rockefeller University in the laboratory of Dr. Donald Pfaff, Dr. Pfaus was hired in the Center for Studies in Behavioral Neurobiology at Concordia University in Montréal in 1992, where he was a professor of psychology and neuroscience and held joint appointments in the graduate Departments of Biology, Chemistry and Biochemistry, Kinesiology and Applied Physiology. Since 2019 he has been a Senior Researcher with the Centro de Investigaciones Cerebrales at the Universidad Veracruzana in Xalapa, México. His research has been funded by grants from the Canadian Institutes for Health Research (CIHR), the Natural Sciences and Engineering Research Council (NSERC) of Canada, and the National Institute on Drug Abuse, NIH, USA. Dr. Pfaus is the Editor-in-Chief of Current Sexual Health Reports, Associate Editor of Sexual Medicine Reviews, and sits on the editorial boards of Behavioral Neuroscience, Physiology & Behavior, and Investigative and Clinical Urology. He is a Past President of the International Academy of Sex Research and a past Director of the International Society for the Study of Women's Sexual Health.
Kenneth Play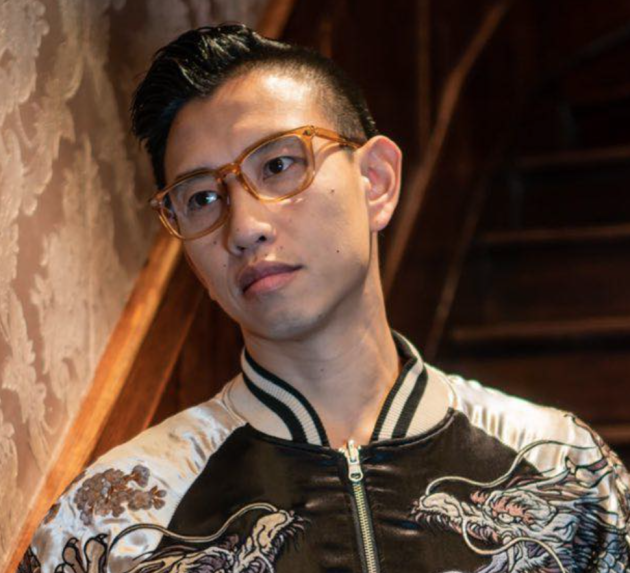 Kenneth Play is an international sex expert and sex educator. From a deeply insecure Asian immigrant to 12 million views on PornHub and being named the World's Greatest Sex Hacker by GQ, Kenneth develops sex techniques to help couples learn new ways to connect and overcome challenges in the bedroom. His newest course features over 70+ videos and 12 hours of content, and was described by AskMen as having "at least one nugget of sexual learning you've almost certainly never encountered before, if not several." His teaching has been described as a mashup of Bruce Lee's mixed martial arts approach and Tim Ferriss's 80/20 rule. He worked with Dr. Zhana Vrangalova to conduct the world's largest survey on squirting; with Pamela Madsen at the Back to the Body Sensual Retreats for Women; and has been a featured presenter at New York University and San Jose State University. He has devoted his life to empowering couples to close the orgasm gap and experience the best sex of their lives.
Chelsey Fasano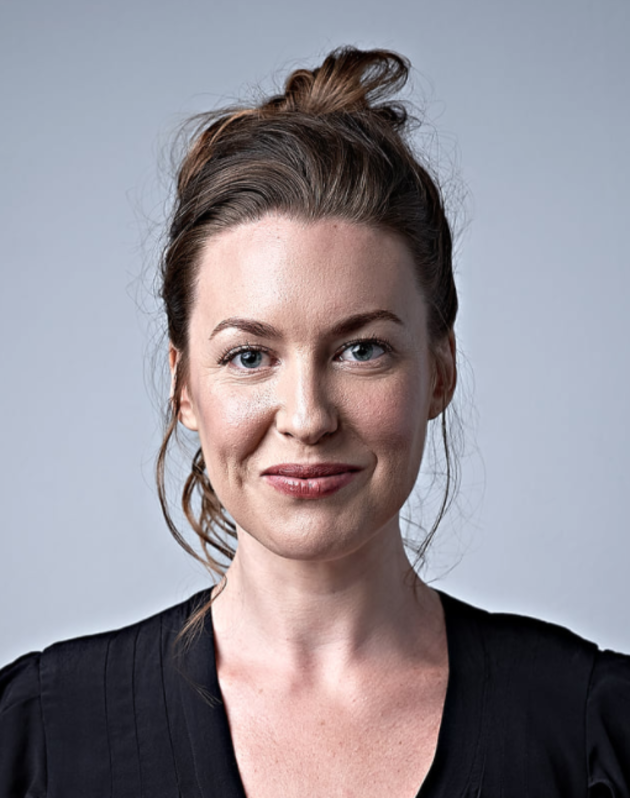 Chelsey Lee Fasano combines her seventeen years of experience in the yogic arts and meditation with her scientific research to bring clarity, insight and relatability to spirituality and sex. She has extensive experience with retreat style meditation, classical tantric yoga, and various sexual and embodiment practices, which she began studying as a teenager. She works with the brightest minds in science, sex and spirituality to find the most useful, accurate practices and theories from ancient traditions, in the hopes of making spiritual insight, intimacy, and deep pleasure more attainable and accessible. She now researches meditation and neuroscience at Columbia University, works as Head of Research and Development at a kennethplay.com, and offers sexuality counseling as well as instructions in beginning meditation practice.