---
---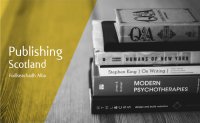 Date: Monday 4 and Thursday 7 October 2021
Time: 10 am to 12 pm each session
Our regular tutor Cathy Tingle will deliver this course online over two sessions, with a total of 4 hours of online time, including short exercises for people to do on their own.
The online delivery platform is Zoom which many people will be familiar with.
About the course
This is a new course, aimed at people who work, or want to work, with academic texts. Discussion includes:
Anatomy of a journal article, thesis and book
Essential style points to establish
Citations and references
What to check and how to check it
How to get the best out of authors
Academic language and phrasing, and when and how to rephrase
Common problems in academic text, and how to fix them
Resources for academic editors
The course will be run on Zoom in two sessions of two hours each.
Who should attend?
We would recommend that delegates take the Introduction to Copy-Editing course first, to understand the principles of copy-editing, before moving on to this more specialist course.
To find out more about the course and tutor, visit the Publishing Scotland website.
The fee for Publishing Scotland and CIEP members is £100+VAT (£120 including VAT)
The fee for non-members is £130+VAT (£156 including VAT). A 25% discount is available to BookMachine members. Insert the discount code at the checkout stage.
Booking will close at midnight on Thursday 30 September 2021.