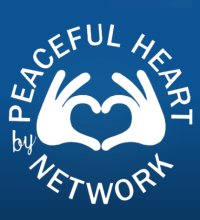 Training day 2 of 2 to learn the Trauma Tapping Technique - TTT
Check your time zone on www.worldtimebuddy.com
Learn how to self-regulate symptoms of stress & trauma, and how to administer First Aid to others in two webinars. Trainings are FREE and you can choose to DONATE if you wish to support our work.
After the two webinars you will
Understand stress & trauma so you can handle it
Know how to self-regulate with TTT in less than 10 minutes
Know how to give First Aid for stress & trauma
Know the manifest of a trauma tapper
Align with our ethics code so you have guidelines
Proceed for certification so you can verify your skills
Peaceful Heart Network (PHN) has been teaching TTT in over 30 countries since 2007 in a model that allows it to spread efficiently, at the lowest cost possible, with a minimum of spoken interventions. The Trauma Tapping Technique (TTT) was developed by Gunilla Hamne and Ulf Sandström, the founders of PHN.
TTT is derived from TFT and EFT, constructed as a simplified, language and content free tapping modality.
TTT is designed as a First Aid intervention and is estimated to have reached over 200.000 people in challenged areas around the world through trainings by them and their colleagues in the Peaceful Heart Network. They received the ACEP Humanitarian Award 2017.
The aim of PHN is to contribute to a more peaceful world, with less suffering for everyone, especially for those in areas where little help is available.
JOIN BY ZOOM
PHN https://zoom.us/j/175329668
There is a Zoom instruction video here >>
When people have Peace in their Heart, they also have peace with others. By demanding everyone who learn TTT to pass it on – a Network is woven around the world. You can be part of it. Start here. Now.
Welcome!
Gunilla Hamne & Ulf Sandström
www.peacefulheart.se
www.selfhelpfortrauma.org