---
---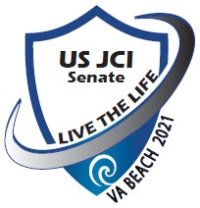 Welcome to the Live the Life 2021 Tours!

Colonial Williamsburg Tour 
We will meet at the hotel lobby at 7:30 AM for our trip to Colonial Williamsburg. Upon arrival, at 9 AM, enjoy four (4) hours sampling some of the best of the Historic area. Tour the Governor's Palace, Capitol, or Raleigh Tavern and learn of the debates that raged in the years leading to independence. Visit a trade shop or historic house and discover something about the everyday life of Williamsburg's 18th century residents. Choose from any of the exhibition sites open during your visit and take part in scheduled programs.
At the end of the tour (1 PM), you will have an opportunity to explore Merchant's Square to include restaurants for lunch and unique shops for that perfect gift or for yourself! (Lunch on your own)
We will meet back at the bus at 3:30 PM to head back to the hotel.
NOTE: We have a limited number of tickets available for this tour. You will have the opportunity to be added to the waitlist in the event a ticket becomes available or if a significant number of interest is shown on this tour, additional resources may be coordinated.