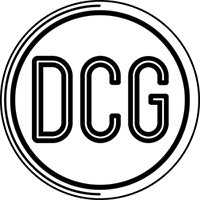 The DCG Gang - The Donny Chaingang Supporters Club


As true Yorkshire folk we know that you don't get owt for nowt so we want to make donating simpler, cut the fees that go in admin on donations and give you plenty in return!
The DCG Gang is how we can reward you for supporting the Donny Chaingang


The DCG Gang gives you all this & more:
Access to unique giveaways.
Exclusive The DCG Gang promotions & discount codes from our contacts & supporters in cycling.

Every link to on line Donny Chaingang Zwift events including Tuesday & Thursday PLUS the Women Only Wednesday Donny Chaingang, emailed directly to you your inbox as soon as they are available.
While anyone can send a non-refundable donation using this we reserve the right to select who will be given membership of The DCG Gang. Donating via this method and / or being accepted into the DCG Gang - The Donny Chaingang Supporters Club transfers no rights whatsoever, please read the terms & conditions.

This is NOT A RACE but I'm sure it may turn into one . 
LIVE TV Coverage and past rides are available with Matt Payne on the Downing Cycling Youtube Channel https://www.youtube.com/channel/UCXWUazWWeVrTNAkCX9ALe6Q
Please read the description below and if you can't follow the chaingang rules go find another elsewhere! 
Joining a ride means you agree to the ride parameters below.
Before we start TURN ON the Zwift message board!
We all roll out together at a steady pace keeping everyone together - UNDER 2.5w/kg.
The Red Beacon will be riding at approx 2-2.5 w/kg all ride and is there to look after our riders.
The pace may lift if the yellow beacon chooses to do so.
DO NOT pass the Yellow Beacon until ..........the Flag Drops and we "GOGOGO" then there are no limits!
Find your group and ride on -We're off -Through and off -Chain Ganging-Gettingitdone
The ride will end at a standard Zwift Segment Line ie lap, climb, sprint etc and will then have a warm down to the blue fence.
Enjoy the ride #Donnychaingang