---
---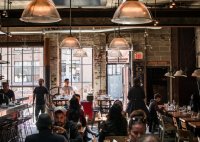 Writers, pop into our Virtual cafe to meet other writers, share top tips, chat about writing, and be inspired. Let's gather to talk about the writing year ahead. 
At today's cafe we are discussing first sentences.  
The pressure to write the perfect opener can paralyze the best writers. Why do first sentences matter so much? 
What is the trick to getting your first sentence, first para and first page right? Should you write your first sentence last?