---
---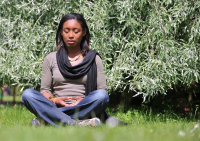 GETTING STARTED WITH MEDITATION
Half Day Course with Buddhist Monk Kelsang Jangchub

Saturday 23rd January - 10am-1pm - includes live Q&A
10:00 am – Talk & Meditation 

11.30 am – Guided Meditation
12.30pm – Guided Meditation
Concludes at 1:00 pm
Course Fee £8 (Free centre card holders)


COURSE CONTENT
Practical methods to relax body and mind, and work with stress
Ideal for beginners and those wanting to refresh their meditation
Includes simple visualisations to improve concentration
Plus a special meditation to cultivate our potential

The purpose of meditation is to develop those states of mind that are conducive to peace, happiness and well-being, and to eradicate those that are not.

If we examine our life we will discover that much of our time and energy is devoted to daily activities, including seeking material and emotional security, enjoying ourselves and establishing a good reputation. Although these things can make us happy for a short time, they are not able to provide the deep lasting contentment that we long for. Sooner or later our happiness turns into dissatisfaction, and we find ourselves engaged in the pursuit of more worldly pleasures.


If lasting fulfilment cannot be found outside of ourself, then where can it be found? Buddha explains happiness is a state of mind, therefore the real source of happiness lies within our mind, not in external circumstances. The purpose of meditation is to cultivate and develop our mind so it becomes peaceful, positive and happy.

In this half-day course, we explore the essential knowledge we need and how to take the first steps of training in meditation and is ideal for beginners and those wanting to refresh their daily meditation.

Everyone welcome.

This course is for people living in the North-Mid Wales area. Please contact your local centre if you live outside this area.

THE TEACHER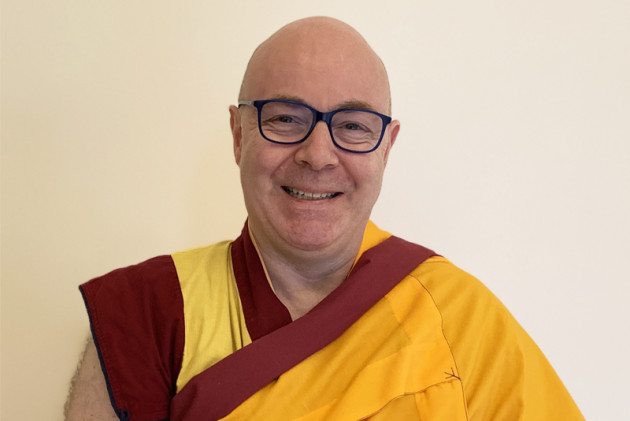 Kelsang Jangchub is a Buddhist monk and the Resident Teacher of Kalpa Bhadra Kadampa Buddhist Centre. He has studied and practised Kadampa Buddhism for many years and is known for his good heart and dedication; he teaches in an accessible way making Modern Kadampa Buddhism applicable to all.

ABOUT US

Kalpa Bhadra Kadampa Buddhist Centre is based in Llandudno and offers a programme of classes, courses and retreats for everyone who wants to learn more about the study and practice of Buddha's Teachings in modern life. Due to the pandemic, all classes are currently only offered online. We hope to offer in person classes again later in 2021. For news and updates about our programme of events, classes, courses and retreats please join our mailing list.