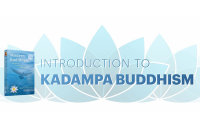 INTRODCUTION TO KADAMPA BUDDHISM
Half Day Course with new Resident Teacher Kelsang Jangchub

Saturday 6th February - 10am-1pm - includes live Q&A
10:00 am - Talk & meditation 
11:15 am - Break (45 mins) 
12:00 pm - Talk & meditation 
Concludes at 1:00 pm

Live Stream and recording available for further 7 days

Course Fee £10 (Free centre card holders)

COURSE CONTENT

Buddhism has timeless and universal relevance and can be practised by anyone in any culture, regardless of race, gender, or age. Through training in meditation and other Buddhist practices, you can improve the quality of your life by developing inner peace, compassion, and wisdom.
Kadampa Buddhism is a time-honoured tradition that for centuries has made Buddha's teachings and meditation practices available to people throughout the world.
Topics covered include:
What is Buddhism?
Who are the Kadampas?
How to use Buddha's teachings in daily life to solve our problems and find lasting happiness
The half-day is based on the Book "Modern Buddhism" by Geshe Kelsang Gyatso which can be purchased as a paperback and audiobook from Tharpa Publications. It also available as a gift from the author as free eBook from Tharpa Publications, iBooks, Kindle or via this link.
Everyone welcome.

This course is for people living in the North-Mid Wales area. Please contact your local centre if you live outside this area.

THE TEACHER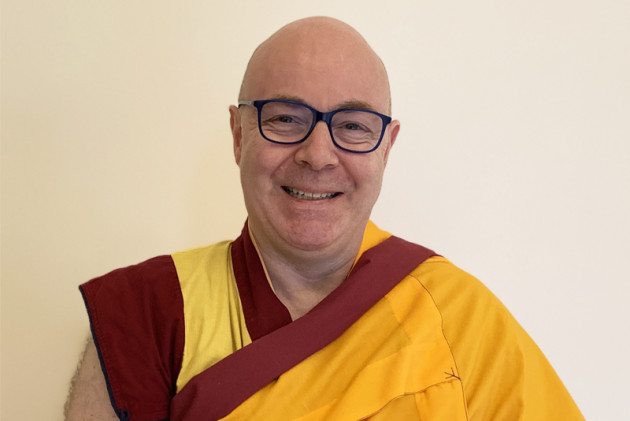 Kelsang Jangchub is a Buddhist monk and the Resident Teacher of Kalpa Bhadra Kadampa Buddhist Centre. He has studied and practised Kadampa Buddhism for many years and is known for his good heart and dedication; he teaches in an accessible way making Modern Kadampa Buddhism applicable to all.
Kalpa Bhadra Kadampa Buddhist Centre is based in Llandudno and offers a programme of classes, courses and retreats for everyone who wants to learn more about the study and practice of Buddha's Teachings in modern life. Due to the pandemic, all classes are currently only offered online. We hope to offer in person classes again later in 2021. For news and updates about our programme of events, classes, courses and retreats please join our mailing list found on the bottom of the home page