Join Lorraine for a half-day or full-day, outdoor Easter Willow Craft Workshop and make a selection of crafts to take away!
The workshop is set within the picturesque location of Birtley Woodland Art Space.

You will have the choice of making a selection of the following crafts to take home (the number you make depends on your skill and time available):
Willow Platter (tension tray); Small Easter Basket; Spring Wreath; Bird Feeder and/or Mini Obelisk!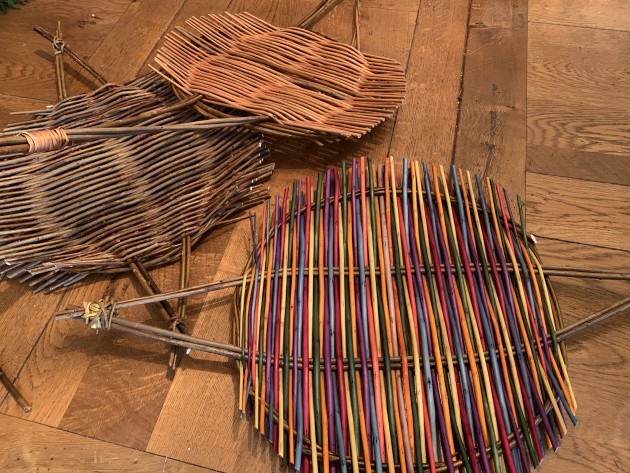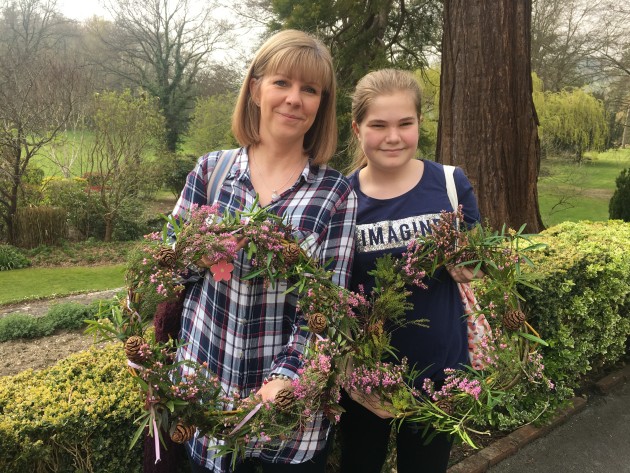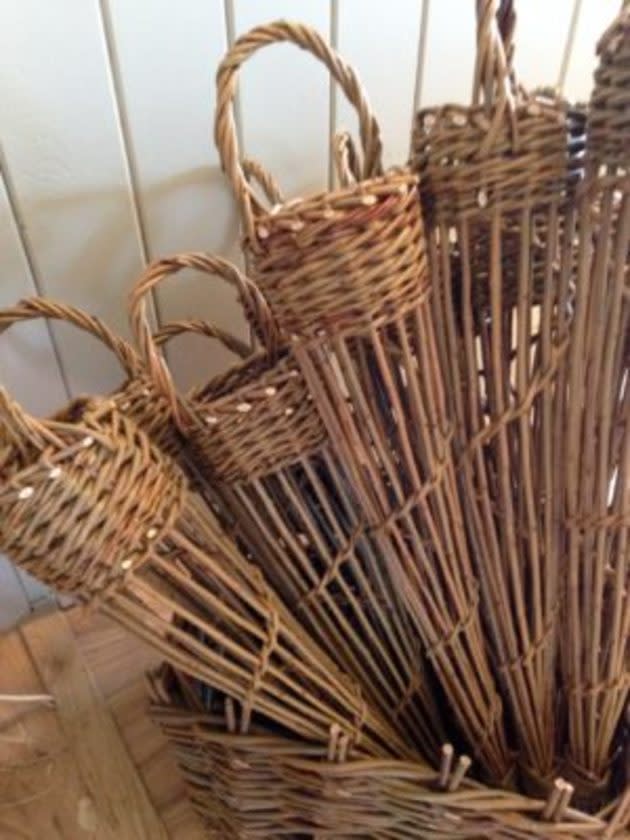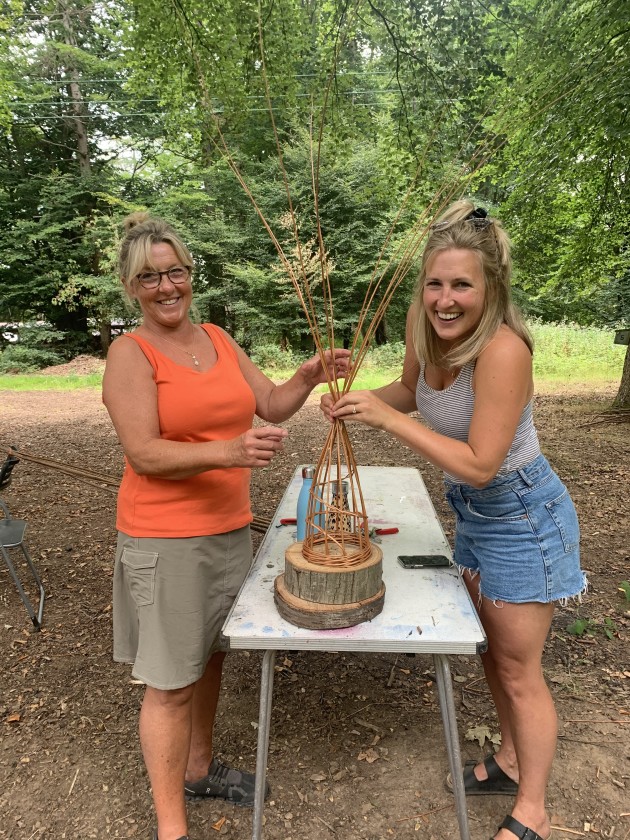 Cost
Adult all day ticket @ £75.00
*Child all day ticket @ £50.00

Morning or afternoon adult ticket @ £45.00 per person
*Morning or afternoon child ticket @ £25.00

*Children to be accompanied by a paying adult.


Time
Full-day workshop: - 10.00 a.m. to 4.00 p.m. (includes a 1-hour break for lunch)
Morning workshop: 10.00 a.m. to 12.30 p.m. (2.5 hours)

Afternoon workshop: 1.30 p.m. to 4.00 p.m. (2.5 hours)
Included
Suitability
The workshop is suitable for Adults and children aged 8yrs and above. You will be able to work independently or in pairs. A childs ticket can only be purchased if accompanied by a paying adult.
What should I wear?
We recommend you wear comfortable, outdoor clothing and footwear. You may also wish to bring a pair of gloves, to protect your hands and a sharp pair of secateurs.
COVID 19 secure organisation

We would like to assure our visitors and trainees that we run COVID 19 secure events and have put together a list of procedures that we would
like our visitors and staff to adhere to. Please see here for our COVID 19 policy and procedures: Health & Safety
Hedges & Hurdles reserves the right to alter or vary the programme due to events or circumstances beyond its reasonable control without being obliged to refund monies.
If the course is cancelled by the organiser for any reason we will contact you as soon as possible and will always endeavour to reschedule your booking for another date, however, if this is not possible a full refund will be provided.
Our full terms and conditions including our cancellation policy are available to view and agree when making a booking.