---
---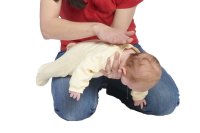 Course overview

The course is designed as a basic knowledge for parents but is also suitable for babysitters, grandparents, siblings etc. It is designed and updated to stay inline with current standards set by statutory and regulatory frameworks.

Objective

The objective of the course is to benefit Learners by enabling them to attain the knowledge and practical competencies needed to deal with a range of first aid situations when looking after children.

Purpose

The purpose of this course is to prepare the Learner to develop the skills and knowledge needed to provide effective first aid to children and Infants.

Intended audience

This course is for people who have a specific responsibility looking after a child, or in voluntary and community activities, to provide first aid to infants and children when dealing with:

• An emergency situation
• Chronic or sudden paediatric illness
• Paediatric injury

This parent first aid course inline with the standards expected of the Early Years foundation stage statutory framework. The course focuses on emergency scenarios that are faced by parents, including baby-sitters, grandparents or siblings looking after young children.

Course Duration/Assessment Criteria

The course is delivered over 3 hours training

The course requires a number of practical assessments to be demonstrated along with a Q&A session to achieve the required standard. A first aid manual is available per student if requested (£5+vat extra). At the end of the course students will gain a Certificate of competency.

Course Cost

The cost of the course is £10+vat per person. Included in the price is, as follows:

Expert tuition.
FREE tea, coffee, juice and biscuits throughout the course.
First Aid book (additional £5).
Certificate (if required)
10% discount on all first aid supplies.
FREE on street parking (subject to availability).

Call 01482 244999 or email enquiries@pulserategroup.com to book or if you have any questions.
*minimum age 13, under 18s accompanied by a paying adult