---
---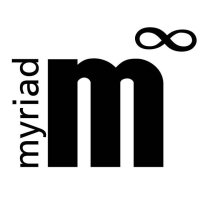 Myriad publishes award-winning literary fiction, feminist non-fiction and graphic novels, and organises two competitions for emerging authors: First Drafts and the First Graphic Novel Competition. Myriad's Publishing Director Candida Lacey and Publicity Director Emma Dowson will talk about the publishing industry, opportunities for writers, and breaking through. There will plenty of time for Q&A.
About Myriad Editions
Myriad publishes award-winning literary fiction, graphic novels, and political nonfiction, including ground-breaking infographic atlases.
Our books include contemporary and historical literary fiction; crime, especially psychological and political thrillers; narrative and feminist nonfiction; and graphic novels that span a variety of genres including memoir and life writing, Graphic Medicine, and documentary comics.
Our books have won the Authors' Club Best First Novel Award (twice), the Prix Artémisia: Fight for Feminism, the East Anglian Book Awards 2020, and the Arnold Bennett Book Prize 2020. 
Shortlistings for other prestigious awards include the CWA Ian Fleming Steel Dagger, Polari First Book Awards, British Book Design, and Production Award, Comedy Women in Print Awards, Wales Book of the Year Award, Prix des Lecteurs and the Premio Letterario. Our books are frequently selected by newspaper reviewers and bloggers as their Books of the Year.

Myriad supports new and emerging authors by organising two work-in-progress competitions. These launch in Spring 2022 with the First Drafts competition for unpublished writers and the First Graphic Novel Competition. Both competitions have a track record of uncovering and launching authors who go on to achieve creative and commercial success. 
In 2017 we merged with New Internationalist as part of a joint plan to expand, reach wider audiences and publish books that push boundaries and embrace diversity.

Who have Myriad Editions published?