---
---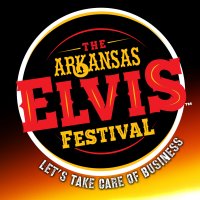 Calling all Elvis fans! We are coming to Arkansas for the first time ever! Bringing you the best there is. Endorsed by Graceland! We have 3 days of Elvis-filled fun on the ranch! 5 different shows featuring different Eras of the king. Some of your favorite artists such as Dean Z, Bill Cherry, Joeseph Hall, and many more! Save the date for this fest which is the first of its kind.
Why Buy The All-Access Pass?
With Passes only $200, you're getting the best deal for one-of-a-kind entertainment! Dividing five shows up at $65 apiece comes to $325 total, but when you buy the All-Access Pass, you're cutting that to $40 per show at our highest price tier at $200.
Need Help? Call Our Box Office at:352-789-7269