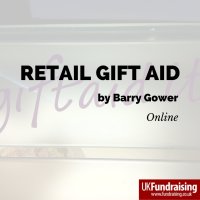 Gift Aid specialist Barry Gower, MD of GAIN, presents practical, informed advice for charities with charity shops on how they can make the most of Gift Aid to boost their income.
Surprising as it may seem, charity shops are not shops in the generally accepted meaning of the word. They are convertors of (donated) goods into cash. 
As a result there are many benefits and charity shops enjoy exemption from - corporation tax, zero rated VAT on the sale of donated goods, and 80% mandatory non-domestic business rates relief.
This course will deal with the objectives of HMRC in ensuring that this function of fundraising is in line with their requirements for Gift Aid. It should be noted that the nature of charity shops is such that other elements of trading such as sale of new goods, rental of premises and employment of staff involve other tax requirements, specifically, but not limited to VAT. This course will not deal with VAT implications and you are advised to take specialist advice in this regard. 

This course will cover
• Background to charity shops. A closer look at what a charity shop is

• Converting donated goods to cash
• How it works - original method and revised methods
• Gift Aid requirements - compliance, submission via PoS or other software, communication requirements, annual limits, and more
At the end of this course you and your charity will be confident of following the requirements of Retail Gift Aid as required by HMRC.
Terms

Where we use external trainers we shall provide them with your name, organisation and job title to enable them to tailor the course and manage attendance.


Cancellations and refunds
If we have to cancel this event then Fundraising UK Ltd will fully refund the ticket fee you have paid. We shall not, however, be liable for any other costs you might incur.

Privacy notice
We use the services of Zoom (processor) to deliver webinars and online learning. To access the course, you will need to register with Zoom, giving your name and email address. This personal data will be collected by Zoom and stored under the US Privacy Shield outside of the EEA.
Where Zoom detects that your IP address is coming from the UK or EU, you will be presented with a one-time privacy policy update for consent.
You will also be able to manage cookies preferences.
For more information on how Zoom use and protect your data see:
https://support.zoom.us/hc/en-us/articles/360000126326-Official-Statement-EU-GDPR-Compliance
https://zoom.us/docs/doc/Zoom_GLOBAL_DPA_December_19.pdf
What delegates say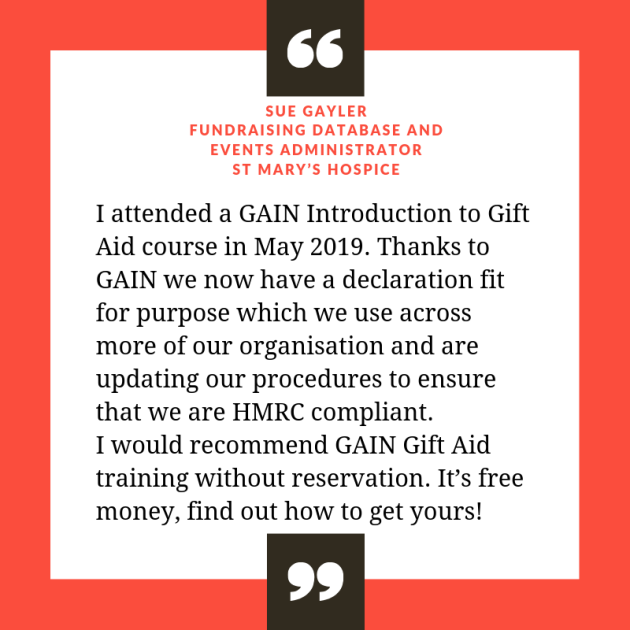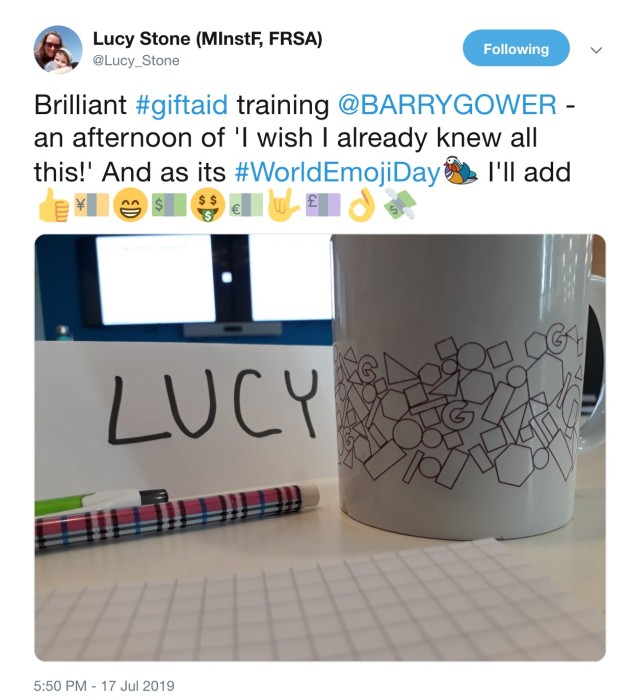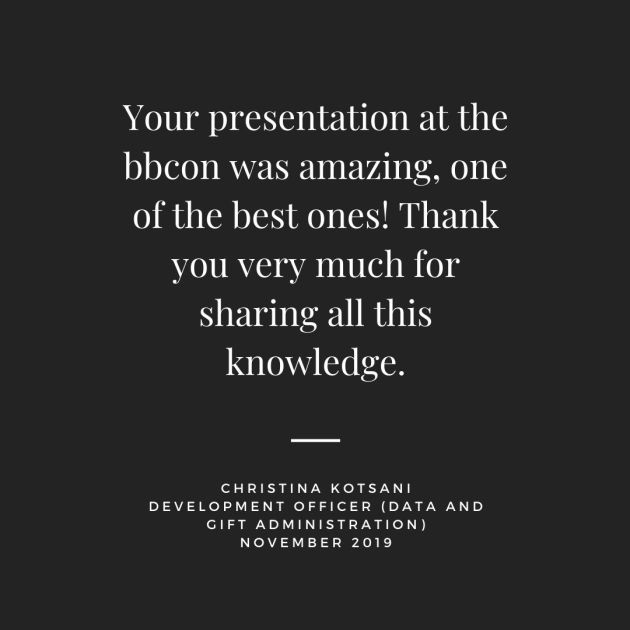 More feedback on UK Fundraising's training courses

You can find how Fundraising UK Ltd works to protect your personal data and how we handle it in our Privacy and cookies policy.