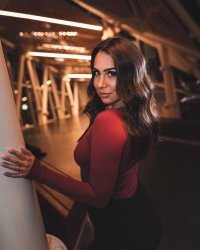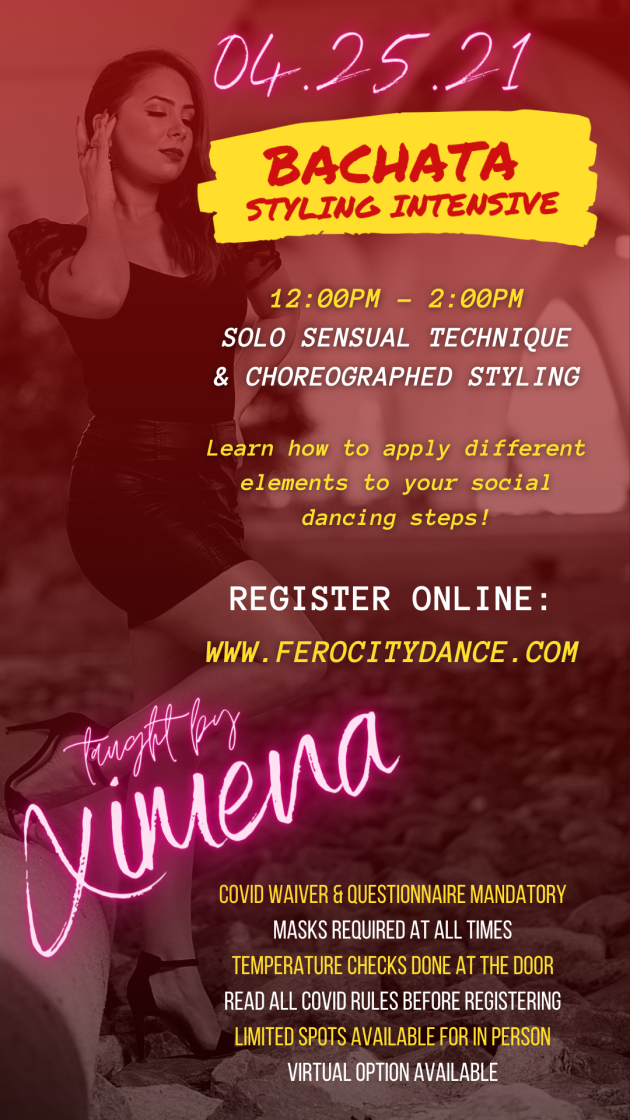 Want to learn different ways to move your hands and arms?
Want to be able to add some styling to your Bachata Steps? 
Want to experiment with different body movements?
Want to learn in a choreographed manner to be able to practice everything together?

Come join us for a Bachata Styling Intensive that is focused on beautiful, soft and elegant movements!
We will try to do these Intensives 3-6 times a year and they are designed
to be heavy on technique, and learning to get you more comfortable in this styling.
You will learn a combination of different steps along with technique for your basic, 
and you will also learn how to take these moves to the dance floor!

Note that styling has no gender, all genders may attend as you may
learn a new way to move your body that you may enjoy!

If you have any questions
please feel free to e-mail me at:
kat@ferocitydance.com
*Please note these Intensives are not meant for Fundamental Level dancers, we assume you have basic knowledge of Bachata. If you are brand new, we recommend starting with one of our Pre-Recorded Fundamental courses to learn some very fundamental steps.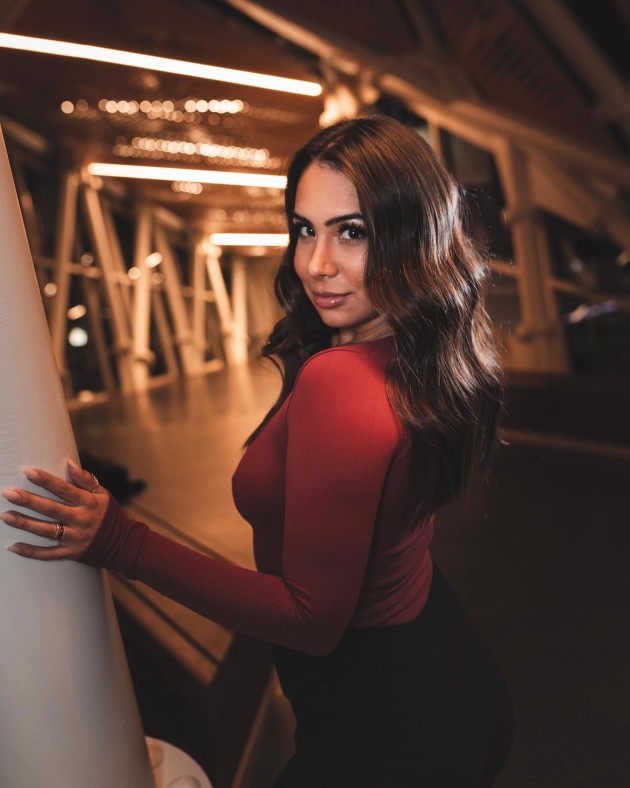 ------*SUNDAY - April 25th, 2021
12:00pm - 2:00pm:
Follow's Technique & Choreographed Styling
------*Pricing - In Person or Virtual*:

Cost Is Per Person:
$30
*All sales are final, no refunds! Please read rules below BEFORE purchasing your passes.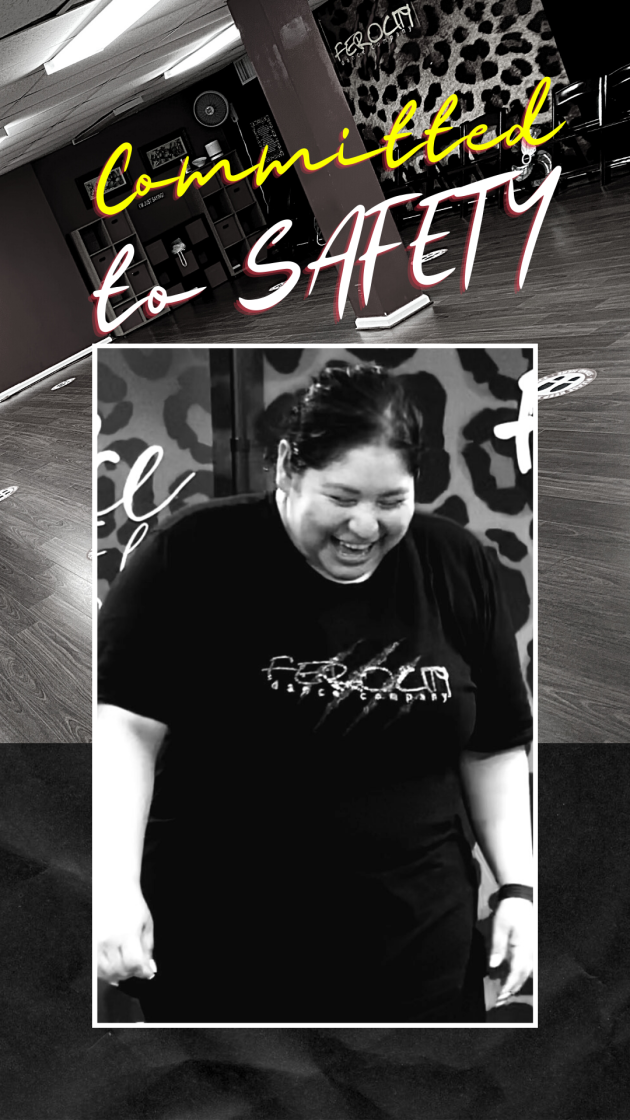 Everyone must fill out a Ferocity COVID Waiver - these may be requested via our website's COVID-19 page located here.

Per daily visit, everyone must fill out a Ferocity Health Questionnaire - this may be accessed here.

Masks are mandatory in our office building and studio at all times.

Temperature checks will be conducted before you may enter the studio.

You must sanitize your hands as you enter the studio.

Limited number of students allowed, so tickets are capped - first come, first serve.

Should anything change with our area and COVID cases begin to spike, we may decide to cancel this event. If you get COVID you may also cancel your pass or turn it into a virtual pass but will be required to send a copy of your positive results to receive a refund. These are the only cancellations that will result in a refunds.


*You may see a more in depth description of the preventative measures we are taking at the studio at our COVID-19 page available here, we have been able to operate safely and without any issues or COVID cases through the entire Quarantine period so we believe that what we are doing works for us and allows us to safely teach you.

VIRTUAL ATTENDEES

We will transmit the workshops virtually through Zoom, you will receive the meeting information 24 hours before the start of the event.

All participants in your household must be registered and your cameras must be on throughout the entire workshops.
We will provide videos of the material covered in the workshops (counts & music) to all attendees.