---
---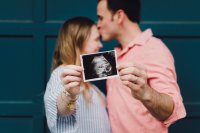 This group hypnobirthing course is the perfect antenatal preparation for you and your partner. It combines comprehensive antenatal education with Hypnobirthing techniques to leave you feeling energised, informed, empowered and confident about your birth. You will go from being full of questions, or even unsure what questions you could have...to excited and ready for everything that lies ahead, knowing you are in control.

The course is made up of 2 sessions running from 1pm-5:30pm on Sunday June 13th and Sunday June 27th. The sessions take place at NJD Sports Injuries Centre, Clitheroe and there are just 4 places available to ensure that there is sufficient space for social distancing as necessary and for everyone to feel comfortable and completely safe. There is plenty of opportunity for breaks.

If you are unable to get to the in person sessions in Clitheroe you can join the sessions live online via Zoom, you get the same as everyone else but can wear your PJs!

The course is also perfect for helping your birth partner to feel confident as your support and to know what to expect from labour and birth. They will leave with practical tools and techniques so they can be an active part of your birth, advocating for you and understanding the science, the physiology and the options.
The course cost is £250 and your place on the course includes:
8 hours of empowering Hypnobirthing and antenatal preparation for you and your birth partner
A comprehensive handbook to accompany the sessions
Access to the parent resource hub (including additional course resources, audio tracks, birth video recommendations and a wide range of extra information)
Video courses in baby massage, breastfeeding, pregnancy yoga, baby wearing and weaning/starting solids.
A welcome gift pack of gorgeous goodies
Ongoing support until the birth of your baby
A £50 deposit is required to confirm your place, and the balance is due on or before the first session, or you can pay in full up front. Instalments are available on request.