---
---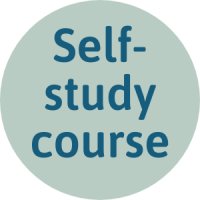 Course Duration: 1 session, approximately 1-1.5 hours
Course Description: This course offers the opportunity to reflect on key themes that support mental health recovery and how they apply in your life.
Who is this Course for?: If you are currently experiencing poor mental health or wellbeing - or even just a sense that you're not quite yourself – this course will help you explore what could make you feel better. It will introduce the CHIME principles of Connectedness, Hope and Optimism, Identity, Meaning and Empowerment, which research indicates are important themes in mental health recovery. This course will provide some time and space for you to reflect privately on your mental health, as you discover everyday things that might help. Sources of further information, should you wish to learn more, will also be provided.
Outcomes from the Course: By the end of the course we hope you will better understand what mental health recovery means to you and that it is possible, on your own terms.
Delivered By: Annette Murray