---
---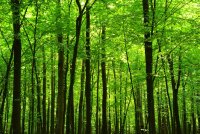 Welcome to Pause & Paint Creative Wellbeing Retreat – The Creative &Healing Power of Trees

Walking amongst trees is a calming and relaxing experience, one which can fill us with many emotions and reduce others. Feelings of anxiety, fatigue, and confusion reduce as you breathe in the scent of the trees and the earth, taking in what nature has to share with us.
By connecting and being as one with nature we start healing and boosting our wellbeing.
The day retreats are about the above, but they are also about reconnecting to our inner child, the one that dances as if no one is looking and creates just for the joy of it, this brings freedom and release.
There will be meditations, chi kung, mindfulness, forest bathing, and creativity, oh and cake!
All material provided.

Please bring your lunch.

Come and join me.